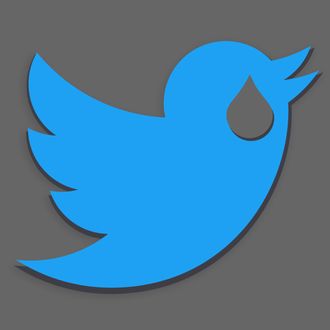 For the past couple of months, Twitter has been trying to find a buyer before announcing their third fiscal quarter results. But nobody — including rumored suitors Google, Disney, and Salesforce — showed up, and now Twitter has to prepare to go it alone for the foreseeable future.
Bloomberg is reporting that, as a result, Twitter is planning to fire 8 percent of its staff, or about 300 people. CEO Jack Dorsey eliminated the same number after taking over the company last year.
Twitter will now release it's Q3 results early on Thursday morning, before the market opens.