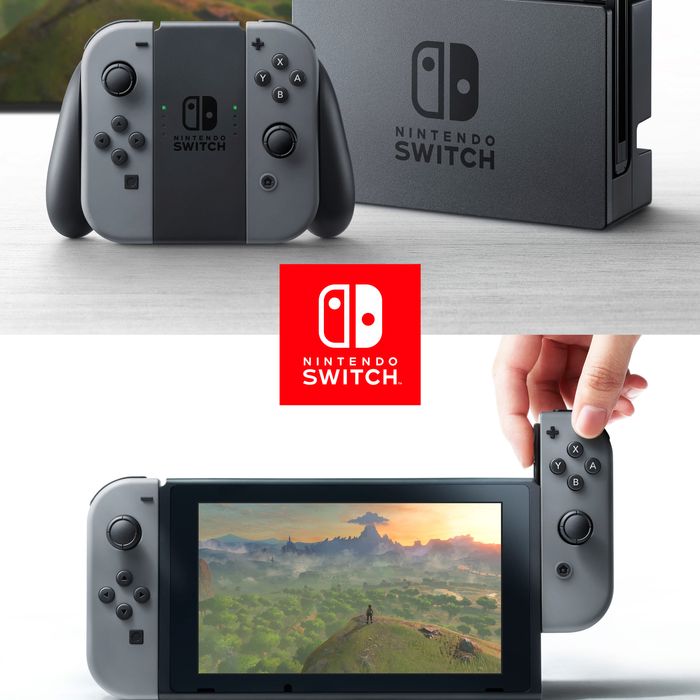 Last night, Nintendo announced that it was finally ready to tell us what its next console — known up to now as the NX — will be called. It made the announcement with a tweet that could best be described as … concerning.
But Peeping Tom Mario's cold, dark heart is in the right place, and this morning Nintendo made good on their promise. Here's the Nintendo Switch.
The official reveal of the Nintendo Switch largely confirms the rumors. It's a suped-up mobile-gaming device that also works on your TV. Its controller, known as the Joy-Con, detaches from the sides of the screen, so you can play it while it's propped up on a built-in kickstand. It runs on "cartridges," which is a nostalgic way of saying "solid-state memory" or "SD cards".
Exact specs like memory size and price are still unknown, but it's running on an NVIDIA Tegra processor (and it's definitely powerful enough to run Skyrim). Nintendo has said it's aiming to release the console in March of next year, when it will launch alongside the next Legend of Zelda game, Breath of the Wild.