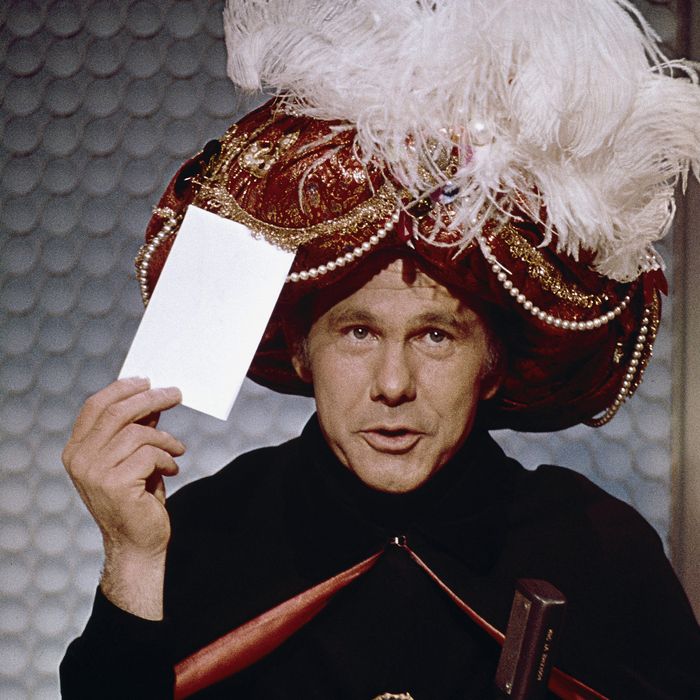 Is anyone willing to stake reputations — or money — on a prediction?
Photo: NBC/NBC via Getty Images
There's been something missing in mainstream election coverage until recently: certainty. That changed today, as veteran election forecaster Stu Rothenberg (now with the Washington Post) announced he was no longer going to entertain the possibility there is any doubt about the outcome of the presidential contest:
It would be a mistake to call Trump's current path to an electoral college victory narrow. It is nonexistent. Pennsylvania, Michigan and Wisconsin, once part of the Trump scenario, have never been "in play," and he is not competitive in 2012 states Obama won only narrowly, such as Virginia and Colorado. Trump is more likely to lose North Carolina than win it, which would put him under 200 electoral votes.

Frankly, the writing has been on the wall for months about this race. You simply needed to look at the candidates, their campaign teams, the map and the voters.
Now, plenty of other analysts have been staring at the candidates, their campaign teams, the map, and the voters all along as well, but prefer to view the election outcome as a matter of probabilities, not a yes/no or win/lose proposition. Thus (as a handy chart from the New York Times shows) the Princeton Election Consortium rates Clinton's "win probability" at 97 percent; Daily Kos Elections sets it at 95 percent; HuffPost at 93 percent; The Upshot at 91 percent; and FiveThirtyEight at 88 percent (that's FiveThirtyEight's "polls-only" forecast; the one that takes fundamentals and election history into account gives HRC only a 85 percent probability of winning.
Then there are the professionals who handle wagers by those willing to put money on election outcomes. PredictWise, which aggregates betting markets, gives Clinton a 90 percent chance of winning.
Joining Rothenberg in the fuhgettaboutit camp is the Irish bookie Paddy Power, which has announced an early payout on bets on Clinton. Now that's certainty. We'll see if it survives the stretch run of this peculiar campaign.