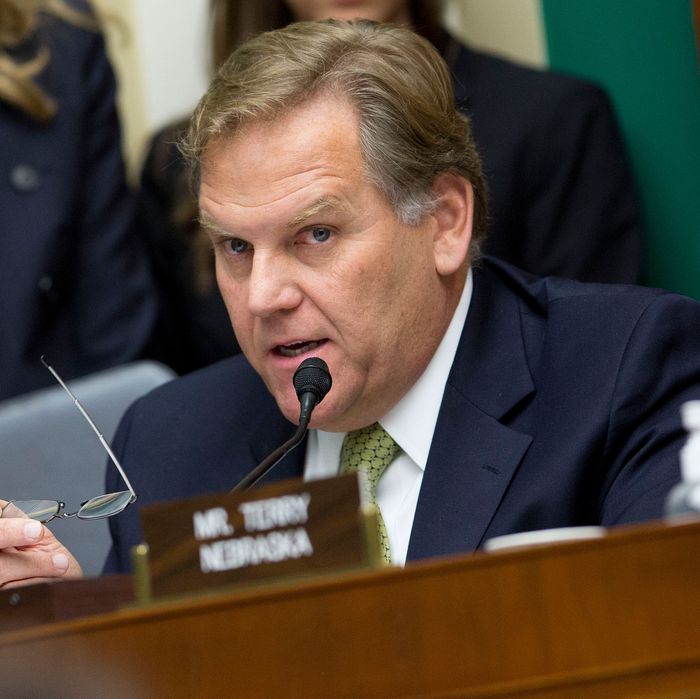 Photo: Andrew Harrer/Bloomberg via Getty Images
The Trump train, barely out of the station, has stalled on its way to the White House. The problem is paperwork. Vice-President-elect Mike Pence hasn't yet signed the required paperwork to allow his transition team to work with the outgoing White House, according to the New York Times.
The holdup on a fairly routine matter was created by Donald Trump's abrupt replacement of Chris Christie atop his transition team. The New Jersey governor reportedly had everything ready to go when he was relieved of his duties, but Pence's installment means he now needs to sign on the dotted line, which is apparently harder than it seems.
That's not the only sign of disarray with the transition. On Monday, former Michigan congressperson Mike Rogers left the transition team, where he was in charge of national-security matters. Though he said he's "proud" of the work he did with team Trump in a statement, Rogers reportedly left on less-than-friendly terms.
NBC News is reporting that Rogers was pushed out as a part of a "Stalinesque purge" of those close to Christie. A separate report regarding Rogers's departure says that it had nothing to do with Christie and was instead a result of the 2014 Benghazi report released by the House Intelligence Committee when Rogers was its chair.
Here's The Weekly Standard on the report:
Many of the CIA officers who survived the Benghazi attack have been loudly opposed the Rogers report since it was released, particularly objecting to the report's claim that no CIA officer on the ground in Benghazi was told to "stand down" from a rescue attempt.
Meanwhile, another claim of chaos inside of the Trump transition team has come from Eliot A. Cohen, who served under both Bush presidents and emerged as an outspoken Never Trumper during the election. Two days after the election, he wrote an open letter to those who may have the chance to serve in a Trump administration and suggested they do so.
Early Tuesday, he took that back.