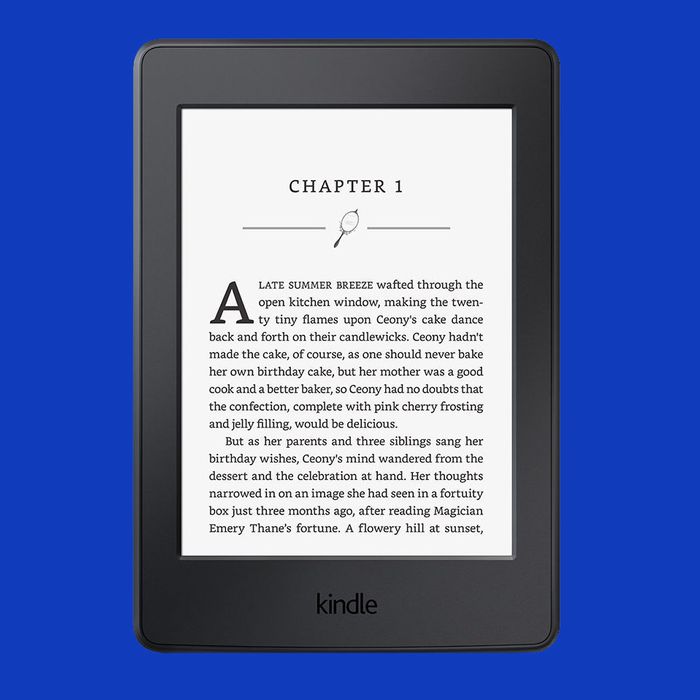 Let's get to it: Today's sale on a certified refurbished Kindle Paperwhite for $79.99 is a deal you should jump on. Amazon rarely does price drops for anything in the Kindle line, and normally the the Kindle Paperwhite runs $119.99. For $40 more, you can grab a certified refurbished Kindle Voyage for $119.99 (it normally runs for $199.99), which is essentially the same as the Paperwhite but adds a dedicated button to turn pages — a small quality-of-life improvement that's handy when you're deep into your book.
I was a holdout on e-readers for years — the smell of books, the look and feel of print, the satisfying progress of pages read stacking up underneath your left hand, et cetera — but after giving in, I'd now say the Kindle is one of the best gadgets I own.
I read far more now than I did before, and reading something massive on the subway, like the latest Neal Stephenson or the Penguin History of the World, now isn't a nightmare. (The fact that I can also read my dork fantasy and sci-fi novels without shame is an added bonus.) The ability to add RSS feeds for newspapers and magazines is great. The battery lasts for a month, easy, and usually a bit more. The Paperwhite's backlight means I can read at night in a dark room without disturbing my wife after she's fallen asleep. But the Kindle's real killer feature? It's an e-reader and nothing else — I can't bop off to check Twitter or my email or the dozens of other small temptations that pop up while I'm using the Kindle app on my phone.
I've ordered Amazon's certified refurbished stuff in the past (including my current Kindle), and it hasn't bitten me in the ass so far. Things come to the door looking like new, and with a 90-day warranty. And, really, this is Amazon, so if something does go on the fritz after that 90 days you can usually, if you're willing to talk to a couple of people, get them them to resolve your problem for you. Amazon, in my experience, errs on the side of keeping the customer long-term over shafting you for a few extra dollars in the short-term.
The Paperwhite is the best value e-reader out there — it gives you everything you need, nothing more. So $80 for a Paperwhite is a hell of a deal that I'd be jumping on right now if I didn't already have one sitting in my bag right now. Amazon's also holding an overall sale on a bunch of certified refurbished stuff, including an Amazon Echo for $119.99 (down from $179.99). Good day to stock up any Amazon hardware you may have been eyeing.

Heads up: If you buy something through our links, New York may earn an affiliate commission. We don't recommend anything we wouldn't buy ourselves (or in this case, have already bought for ourselves).