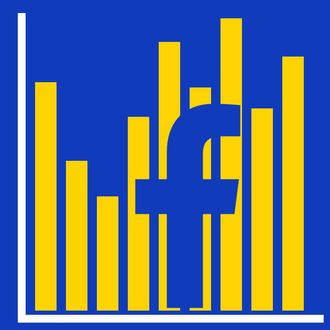 Earlier this year, Facebook announced that it had substantially miscalculated video viewership metrics over the span of two years. Conveniently, it did this after the change in digital media it had catalyzed, the one that shifted a lot of resources toward video, and specifically video on its platform.
Facebook is now acknowledging, according to the The Wall Street Journal, that it made an error in tracking metrics on other publishing tools, leading "to the undercounting or overcounting of four measurements, including the weekly and monthly reach of marketers' posts, the number of full video views and time spent with publishers' Instant Articles."
Marketers' organic posts, meaning posts for which marketers did not pay Facebook to gain extra views, were being shown to have greater reach than they were actually getting. According to the Journal, "[t]he corrected metric on average will be about 33% lower for the seven-day period and 55% lower for the 28-day period."
As a result of the miscalculations, the company will start providing more third-party verification, from firms like Nielsen, on its publishing tools.
These repeated errors are frustrating for the industries that Facebook has steamrolled, including online advertising and digital media. Clients and publishers that put most or all of their eggs in the Facebook basket are feeling increasingly uneasy about just how much Facebook is actually telling them, and whether or not what they're hearing is accurate.