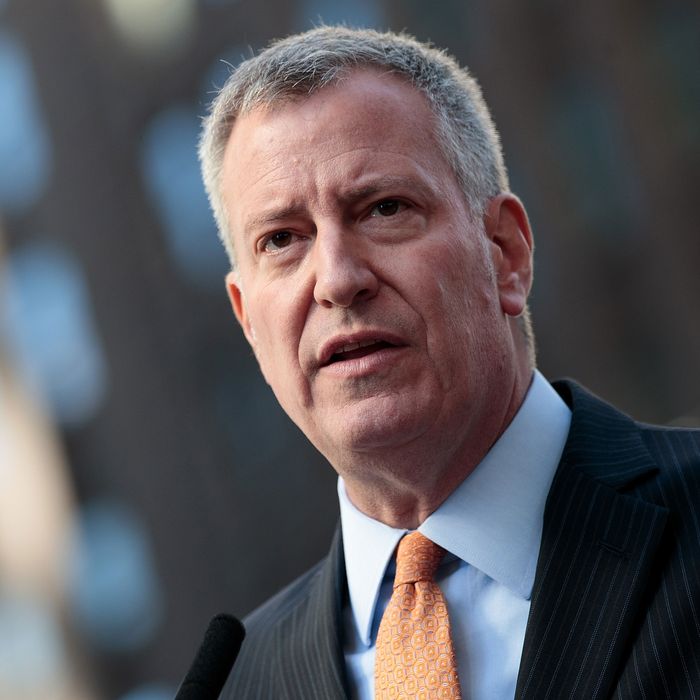 Photo: Drew Angerer/Getty Images
Mayor Bill de Blasio pledged on Thursday to "confront" any actions from President-elect Donald Trump that he perceives as a "threat to New Yorkers."
"We're not going to take anything lying down," he told reporters at City Hall. Specifically, de Blasio said he would fight any attempts by a Trump administration to deport undocumented New Yorkers, roll back abortion rights, or repeal Obamacare.
Of particular concern is the city's database of personal information on more than 850,000 people who have an IDNYC card. Nearly a half-million of those people are undocumented, and de Blasio said if Trump tried to get his hands on their information, he would be in for a "real fight."
"We are not going to sacrifice a half million people who live among us," he said. "We're not going to tear families apart. We will do everything we know how to do to resist that." If necessary, de Blasio said, the entire database could be deleted.
The mayor's remarks Thursday stand in contrast to the more conciliatory tone he took on Wednesday, when he said he was at least glad "that the president-elect is a dyed-in-the-wool New Yorker."