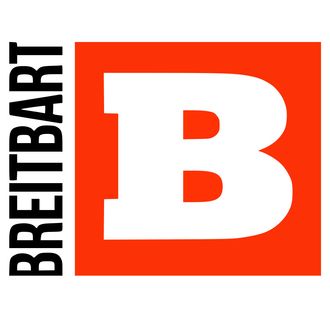 Breitbart News is planning to sue an unnamed media company "for its baseless and defamatory claim that Breitbart News is a 'white nationalist website,'" the website said in a statement today.
The statement, which was released to The Hill, describes Breitbart as a "pro-America, conservative website" and says it cannot stand by and allow "racial lies to go unchallenged, especially by cynical, politically-motivated competitors."
The site did not identify the target of the "multi-million dollar lawsuit," but Google turns up a few options. Salon, Media Matters, and Raw Story have all called Breitbart News a "white nationalist website." And some people have claimed that CNN called it the same. Among those media companies, only CNN fits the bill as "major."
By keeping secret the media company it intends to sue, Breitbart News is raising the possibility that it's not planning to sue anyone at all. Perhaps Breitbart executive chairman Steve Bannon, who will serve as Donald Trump's chief strategist, has been getting litigation tips from his boss. Remember when the president-elect was "drafting" a lawsuit against the New York Times in early October? According to The Washingtonian, it still hasn't been filed.