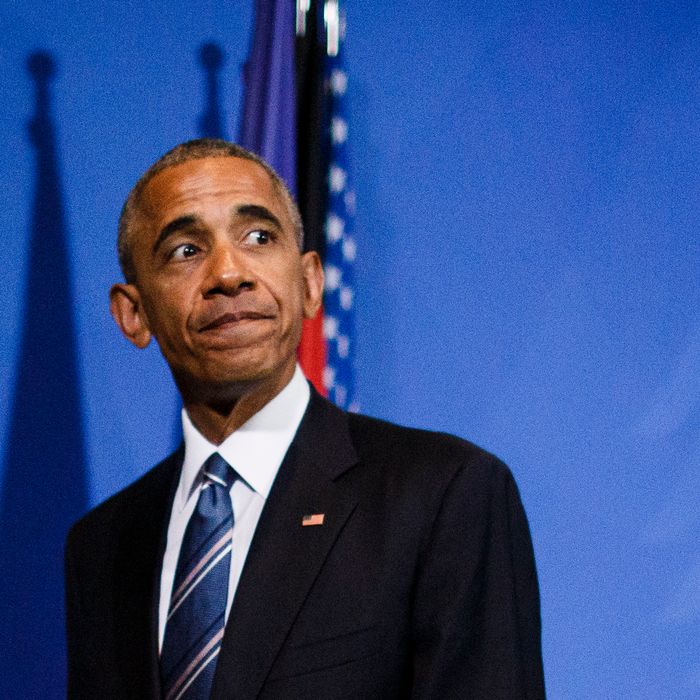 More bad news.
Photo: Carsten Koall/Getty Images
In just over a week, the White House was set to expand overtime pay for more than 4 million Americans. Now, they are likely out of luck.
A federal judge blocked the president's overtime reform on Tuesday, siding with representatives from 21 states, a coalition of business groups, and the U.S. Chamber of Commerce against the legislation. U.S. District Judge Amos Mazzant, in Sherman, Texas, put a nationwide preliminary injunction in place that will keep the new rules from going into effect.
The new guidelines issued by the Labor Department would have doubled the maximum salary that workers are allowed to make and still be eligible for overtime pay. Under the new rules, workers that make less than $47,476 a year and work more than 40 hours a week would receive mandatory overtime pay.
The administration had argued that the new rules would invigorate the economy by boosting the earning potential of the nation's least-paid workers in every sector. But Judge Mazzant found that the new rules would violate an existent federal labor law that makes it illegal for the Department of Labor to chose which workers receive pay raises based on their salary alone.
While the court's decision is a blow to the administration, workers, and labor activists, many had already feared that the rules were doomed, destined to be dismantled in the new Republican-dominated Trump administration.
According to a statement from the Department of Labor:
We strongly disagree with the decision by the court, which has the effect of delaying a fair day's pay for a long day's work for millions of hardworking Americans. The department's overtime rule is the result of a comprehensive, inclusive rulemaking process, and we remain confident in the legality of all aspects of the rule. We are currently considering all of our legal options.
Judge Mazzant was appointed by President Barack Obama in 2014.