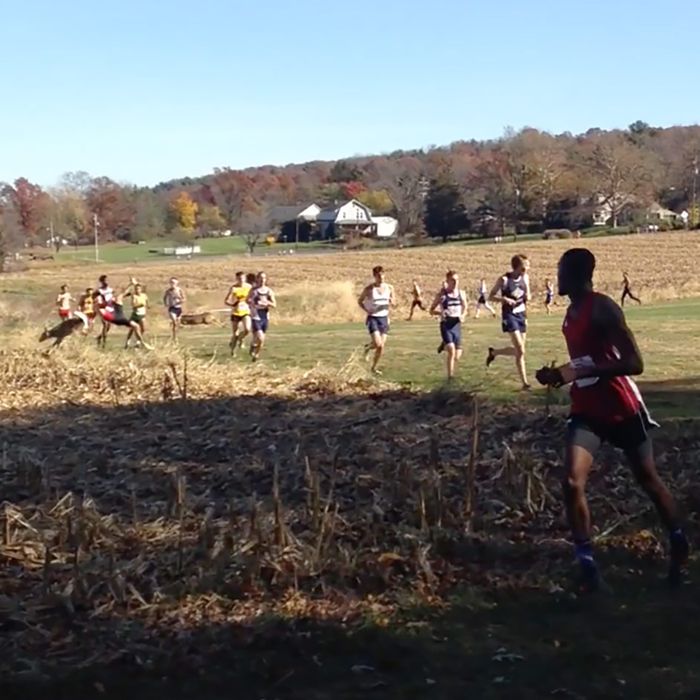 Cross-country has never struck me as much of a fun spectator sport. You watch a pack of people with extremely lean muscles, wearing very short shorts, run away from the starting line and then you wait until they come running back toward the finish line some 20 or 30 or 40 minutes later. But now that I know it's a contact sport, my mind is completely changed.
Runner Justin DeLuzio was knocked to the ground during an NCAA 8K regional race this week at DeSales University in Center Valley, Pennsylvania, when a herd of deer sprinted through the course. "Someone yelled, and I caught a glimpse of the deer, and I … I just didn't expect it," DeLuzio told Fox Sports. "It just flipped me end over end."
DeLuzio managed to finish the race and, save for a few bruises, is otherwise fine. Which means I'm not a terrible person for watching this video on a loop at my desk and ugly laughing.