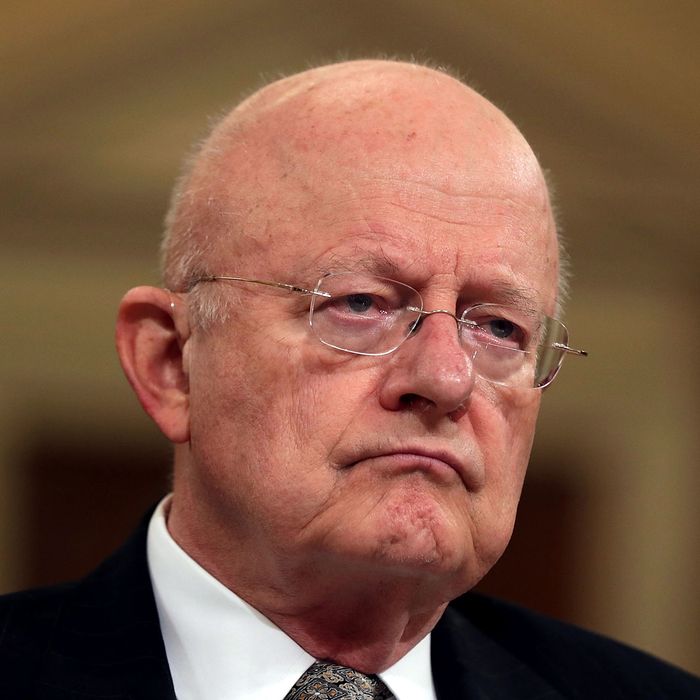 Photo: Alex Wong/Getty Images
Director of National Intelligence James Clapper told a House committee today that he submitted his letter of resignation Wednesday evening. Appointed by President Obama in August of 2010, Clapper will leave his post on January 20 of next year, the day of Donald Trump's inauguration.
"(I) submitted my letter of resignation last night, which felt pretty good," Clapper said. "I've got 64 days left and I think I'd have a hard time with my wife with anything past that."
There was never much chance that Clapper would continue serving under Trump. In 2014, he played a key role in ousting retired Lieutenant General Michael Flynn from his position atop the Defense Intelligence Agency. Flynn has gone on to become one of Trump's key advisers and is expected to become Trump's national-security adviser come January. Not that Clapper's departure is purely political. The 75-year-old has reportedly been counting down the days until retirement for at least the past year.