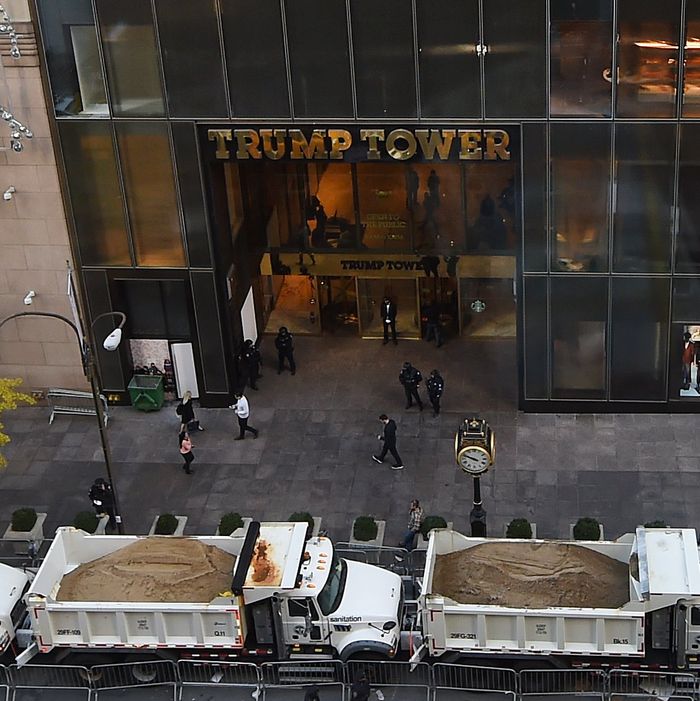 Keep getting used to it.
Photo: Timothy A. Clary/AFP/Getty Images
It turns out that one of the Trump transition team's many duties will be helping President-Elect Trump decide just how many nights he'll have to sleep at the White House each week. The New York Times reports that Trump has told his advisors that he would like to continue to spend as much time as he can at his beloved Trump Tower penthouse in New York, and may retreat there, or to one of his other estates in New Jersey or Florida, on the weekends. The sudden dilemma for Trump, who labored to sleep at his New York home as much as possible during his campaign, has emerged as he recovers from his apparent shock at actually winning and comes to terms with how being president is going to completely upend his preferred lifestyle. Trump advisors, however, are hoping that Trump will eventually warm up to White House living as "he grows less overwhelmed and more comfortable in the job." As it turns out, one of Trump's top advisors seems like he's a little overwhelmed as well:
Meanwhile, Trump Tower is already being converted into a veritable fortress, complete with a no-fly zone above and dump trucks and Jersey barriers around. And while — when it comes to Trump Administration policy — New York mayor Bill de Blasio has vowed to protect the city from the new president, midtown Manhattan may not be so lucky when it comes to the physical space around Trump Tower. CNN reports that it's not yet clear just how much the security around the building will impact the neighborhood and surrounding businesses. City zoning rules require that the space in front of Trump Tower be kept open, but the Secret Service has reportedly floated the idea of closing down some lanes of Fifth Avenue, or even shutting it down completely. Any plans will also need to take into account the likelihood of regular or continuous protests against Trump being held near or outside his part-time residence. In addition, presidential visits to anywhere — let alone a crowded city like New York — perpetually lead to traffic nightmares for residents, and such disruption may soon become a weekly fact of life for many New Yorkers.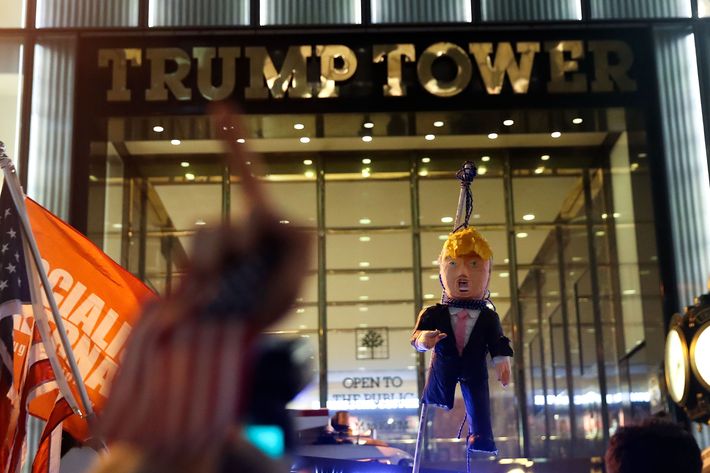 Then again, Trump may also spend time away from the White House because he'd rather keep campaigning, even now that he's won. The Times adds that the president-elect has expressed a desire to keep holding large rallies around the country, because Trump "likes the instant gratification and adulation that the cheering crowds provide, and his aides are discussing how they might accommodate his demand."