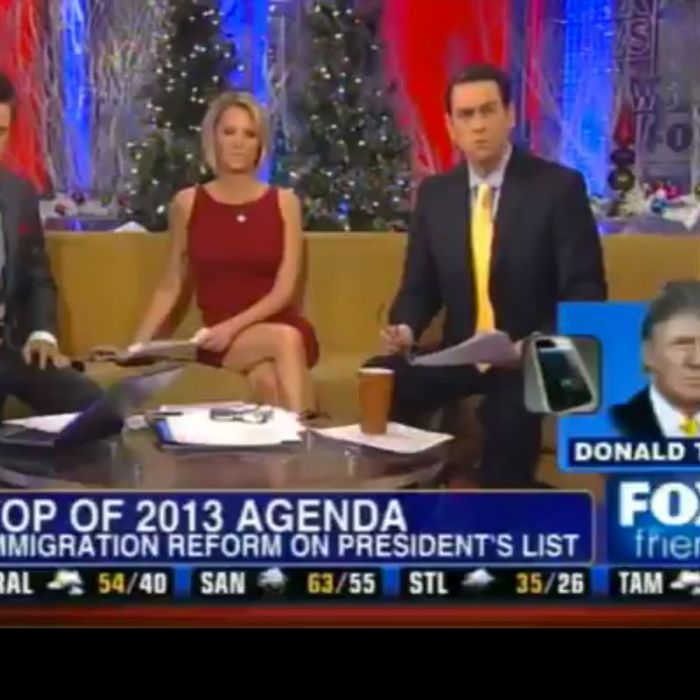 In the wake of Mitt Romney's 2012 defeat to Barack Obama, most Republican professionals decided the culprit was the party's poor image among Latinos, Asian-Americans, and other fast-growing immigrant communities, and the solution was for Republicans to pass comprehensive immigration reform. Via Andrew Kaczynski, one of the Republicans who believed this was … Donald Trump, who told Fox News at the time that his party needed to pass immigration reform or it might never win an election again:
The narrow focus on immigration was always a simplistic one. The plan appealed to the party's donor base, which was eager to maintain policies like huge tax cuts for the rich and loose regulations on Wall Street, which were also fat political targets. But Republicans were certainly correct that immigrant communities were unlikely to start voting for Republicans as long as they planned to deport their friends and relatives. Trump could happily repeat this analysis at the time because he cares about nothing except power, which he both craves and approves of in its bloodiest and most totalitarian applications. Trump would repeat the conventional wisdom of the Republican donor base and then turn around and insist upon the opposite without a second thought.
And now, of course, as Latino voting is surging in reaction to his racist attacks, the analysis he endorsed in December 2012 appears to be the most accurate description of why he is likely to lose.