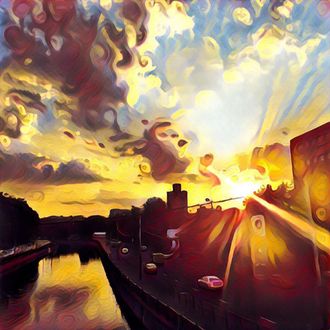 Photo-filter app Prisma, the popular program which makes pictures and video look like painterly art, had its access to Facebook's Live Video API revoked this month, TechCrunch reports.
According to Prisma, Facebook justified choking off Prisma's access by stating, "Your app streams video from a mobile device camera, which can already be done through the Facebook app. The Live Video API is meant to let people publish live video content from other sources such as professional cameras, multi-camera setups, games or screencasts."
This is the implied aim of Facebook's video API, the technical entry point for producers to pump video into Facebook's network: The API is meant for broadcasting setups that are not phone-based.
The problem is that none of this is explained in Facebook's documentation for developers. In fact, it states the opposite. Here is the very first question from the company's Live API FAQ (emphasis added):
1. What is the Facebook Live API?

The Live API is a data feed and the "glue" needed to create higher-quality live videos on Facebook. It allows you to send live content directly to Facebook from any camera. It's best for broadcasters interested in leveraging a piece of software to arrange multiple streams and graphics prior to sending the completed feed to their FB page.
It is "best" for complex video setups, but not exclusively for. The API can also be used to "[i]nclude special effects like instant replays, on-screen graphics, live poll results, comment moderation, real time viewer engagement."
What Facebook is really doing is brazenly choking off a competitor before they launch their own clone of Prisma's on-the-fly video filters. Facebook has been testing their in-house version for a few weeks.
Rarely is Facebook's attempt at squelching upstart competition as visible as it is here. Usually, these things are at least justified by the platform holders' terms of use, stated at the outset. Instead, Facebook decided to cut off a competitor for reasons that contradict its own language.
It's a tale as old as time. Prisma told TechCrunch that they still have big plans for live video.