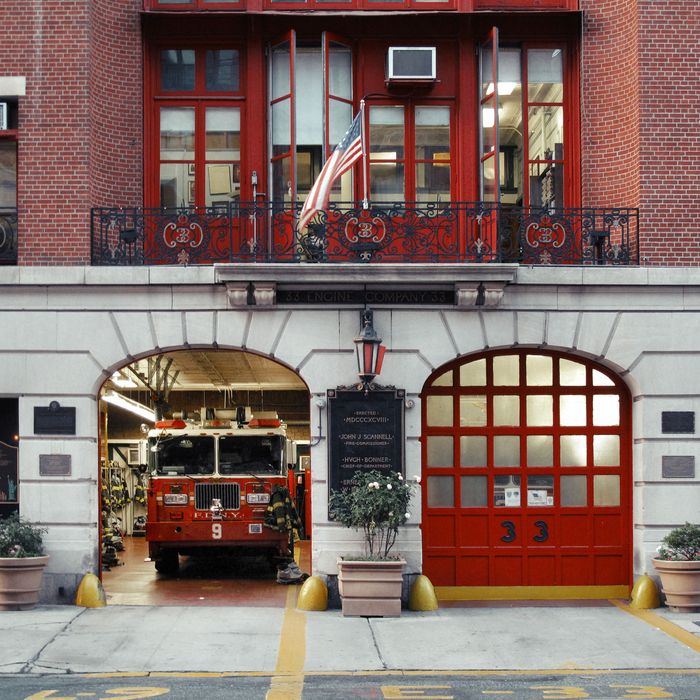 No Trump allowed.
Photo: Busa Photography/Getty Images
New York City firefighters who want to celebrate the election of Donald Trump will have to do so when they're off the clock after the FDNY ordered them to refrain from political displays this week. That means no more hanging pictures of the president-elect in firehouses, wearing T-shirts with his name on it, and driving around with Trump masks on the front of firetrucks.
One fire truck in Brooklyn, Engine 276, did just that in the past week, drawing complaints from citizens. In a memo to fire stations, department brass mentioned the mask and reminded firefighters that political materials are "not in compliance with Regs." While the department insisted to NY1 that the policy is not aimed at any one candidate, firefights who spoke to the outlet said they heard the message loud and clear: Trump is not welcome in the city's firehouses.