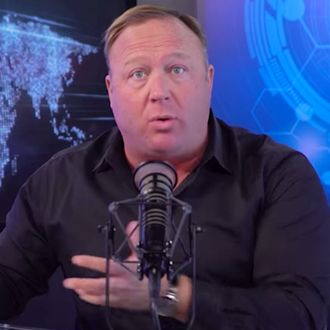 Globalists, watch out. As tech companies and lamestream media outlets combat the scourge of fake news blinding the electorate to a complex international psyop, one organization is fighting back. That's right: Infowars is on the scene.
"Undoubtedly the new main psyop against independent media is flooding the web with fake news, and mainstream media putting out fake news, and setting themselves up like a super-Snopes, to be the arbiter of what's real and what's not," said known kook Alex Jones in his announcement. "That's why Infowars.com is announcing a daily piece … where we will analyze fake corporate news and fake ads."
Our fake-news problem is going to get way worse before it gets better… if it ever gets better.