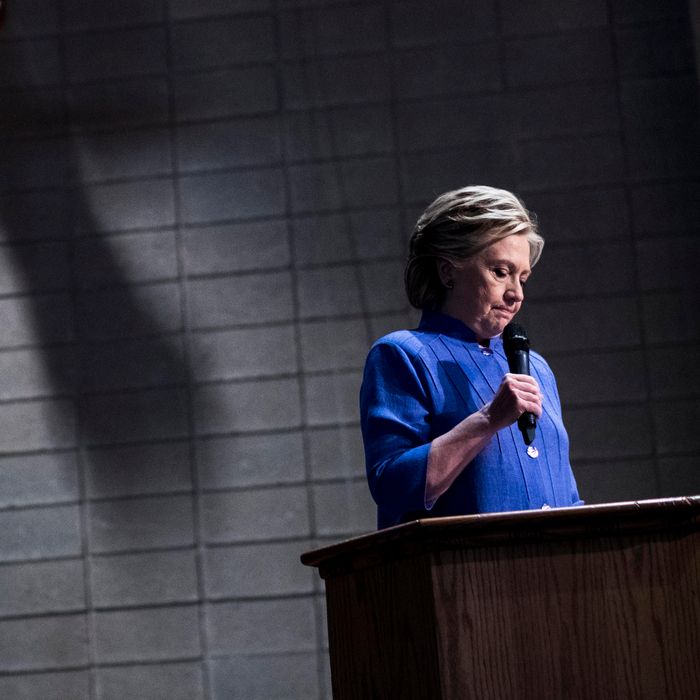 Sigh.
Photo: Melina Mara/The Washington Post
Perhaps New Hampshire should change its license plates to read: "the Too Little, Too Late State."
It was declared on Monday that Hillary Clinton won New Hampshire, just six days after losing the White House to Donald Trump.
Clinton's win means that there is only one state — Michigan — that has yet to declare for either candidate. It appears Trump holds a slight advantage in Michigan but the votes remain too close to call.
In winning New Hampshire, Clinton also picked up its 4 electoral college votes, bringer her total up to 232, still making Donald Trump the next president of the United States.
Michigan has 14 electoral votes to give, but again, they won't make any difference at all.