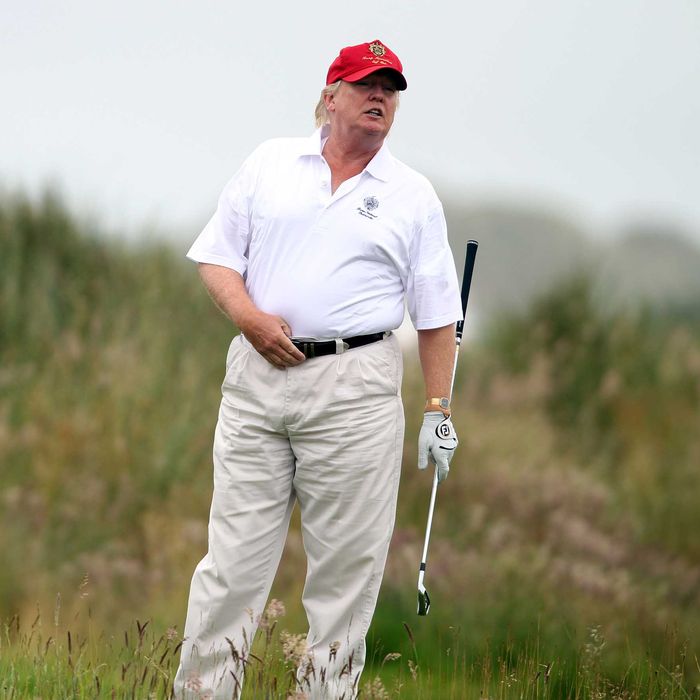 Donald Trump.
Photo: Ian MacNicol/Getty Images
When Japanese Prime Minister Shinzō Abe arrived at Trump Tower on Thursday to meet President-elect Donald Trump, he came with a gift. The first foreign leader to meet face-to-face with Trump since his election gave the avid golfer a $3,755 golf club. As GolfDigest.com reports, the club is a "Honma Beres S-05 with 9.5 degrees of loft with a 5S Armrq Infinity stiff shaft." It's also gold.
Abe's gift wasn't just a customary sign of diplomacy, it was also an attempt to give a boost to the company who makes the club, The Wall Street Journal reports. Honma has struggled ever since making its IPO in October. What did Trump give Abe in return for the $3,800 golf club? A bunch of shirts.