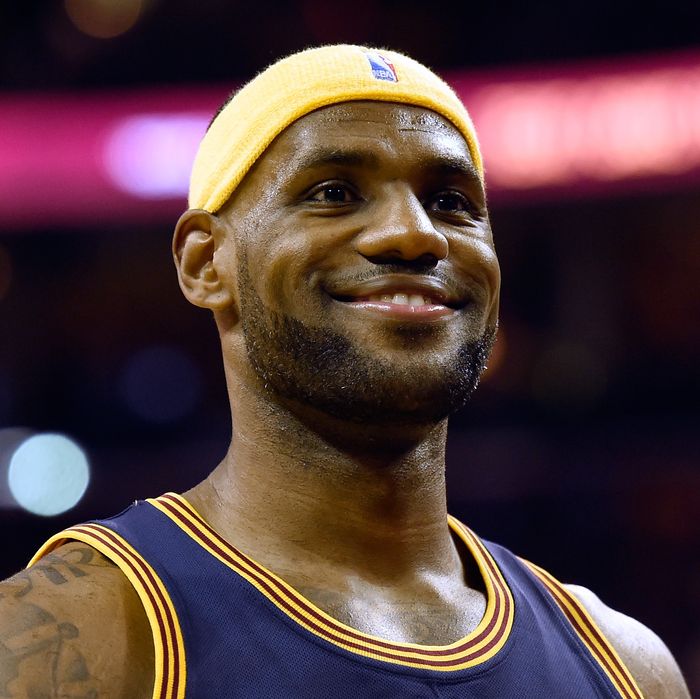 He's taking his talents to the campaign trail.
Photo: Jason Miller/Getty Images
Three-time NBA champ and Cleveland Cavaliers forward LeBron James is set to appear with Hillary Clinton in Cleveland this Sunday, two sources with information on the event told New York Magazine.
James and Clinton will appear together at a get-out-the-vote rally at the Public Auditorium in Cleveland, Ohio, in the late afternoon.
This will be James's first appearance with Clinton. In fact, a source says, the two have never met.
James — a hero to many Ohio sports fans, especially in the African-American community — could prove helpful to Clinton's effort to win the state's 18 electoral votes. While Clinton is handily beating Donald Trump among African-American voters, she is struggling to gin up enthusiasm. According to the 2010 census, 53 percent of Clevelanders are African-American.
James, a native of Akron, Ohio, formally endorsed Clinton via an op-ed in early October. "Only one person running truly understands the struggles of an Akron child born into poverty," he wrote. "And when I think about the kinds of policies and ideas the kids in my foundation need from our government, the choice is clear. That candidate is Hillary Clinton."