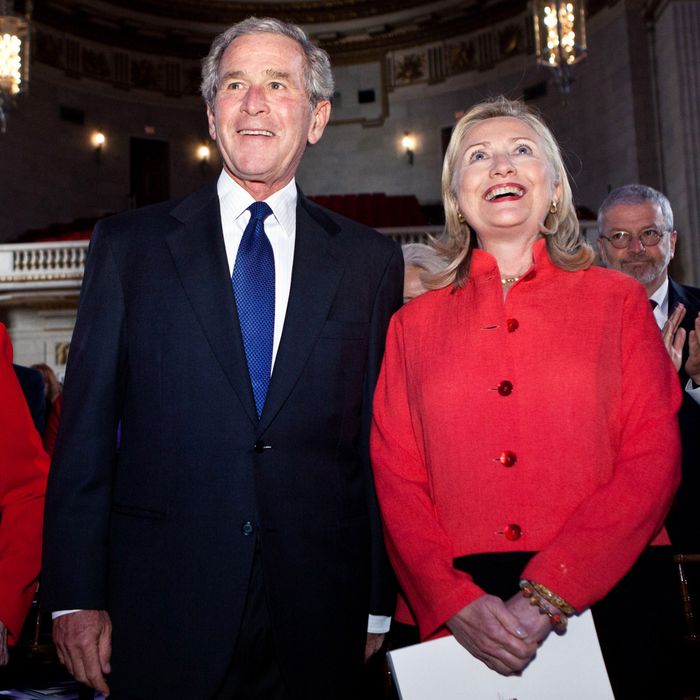 Photo: Brendan Hoffman/Getty Images
George W. Bush, who vowed to sit out the 2016 election after his brother flamed out in his low-energy bid for the GOP nomination, continued that abstention on Election Day. The 43rd president and former First Lady Laura Bush voted for Republican candidates down ballot but declined to vote for president, according to a spokesman.
"They didn't vote for Hillary; they didn't vote for Trump," spokesman Freddy Ford told The Texas Tribune.
George W. and Laura aren't the only members of the Bush family who declined to vote for Trump. It was previously reported that George H.W. Bush planned to vote for Clinton, and other members of the family have either hinted at or explicitly declared their support for her. In fact, there's reason to believe that coming into Election Day, only one Bush was planning to vote for Trump — George P. Bush, son of the man Donald Trump turned into a punch line during the Republican primary.
A previous version of this post said that George W. Bush and Laura Bush voted for Hillary Clinton, which Rush Limbaugh reported earlier in the day.