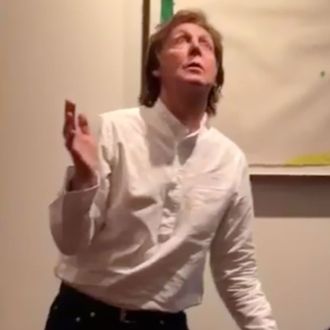 Here is Paul McCartney doing the Mannequin Challenge, the viral trend where people stay frozen in place. Paul — who is a living legend and the genius behind much of the Beatles discography and "Jet" — is participating in the meme, I assume, in the hopes that it will reverse the effects of aging.
He is also doing it because many of the other mannequin videos are set to Rae Sremmurd's "Black Beatles." Paul is one of those things.
In the video, Paul is playing the piano with one hand while simultaneously watching a balloon float away. Congratulations, Paul. Good job.