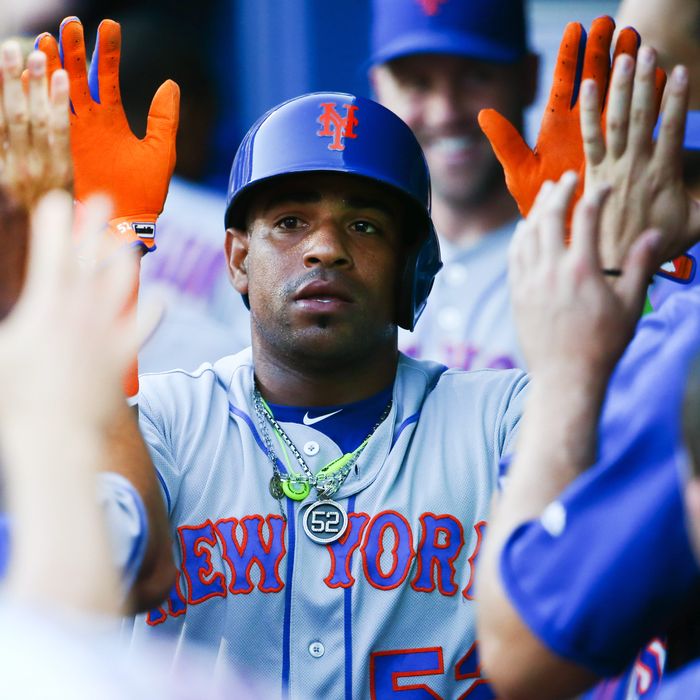 He's back, baby.
Photo: Kevin Liles/Getty Images
Mets fans, rejoice – or at least allow for a sigh of relief. Outfielder Yoenis Cespedes will be back with the Mets next season, after reportedly inking a four-year, $110-million deal that's apparently one for the record books.
Cespedes's contracts includes a full no-trade clause, and once he passes a physical, the 31-year-old will end up taking home about $22.5 million in his first year, $29 million after that, and $29.5 million in 2020. That breaks a Mets record for annual average value, and it's one of the franchise's largest free-agent contracts.
Cespedes will have no problems adding to his custom-car collection, but it's probably fair to say the deal is a win for the Mets. The outfielder opted out of the final two years of the contract he signed with the Mets in January, and briefly became the most coveted free agent in baseball. But it wasn't like Cespedes, now the second-highest-paid player in the game (behind Miguel Cabrera), got everything he wanted — he was hoping for a five-year deal.