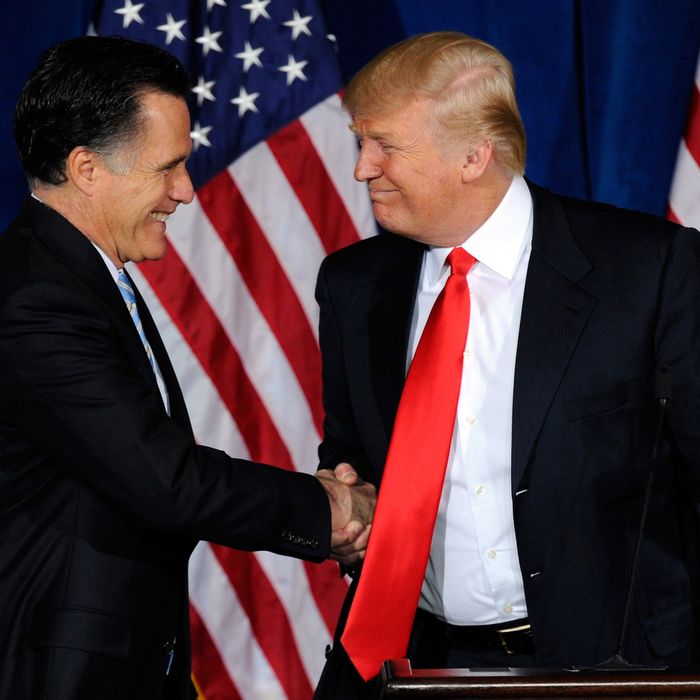 Mitt Romney and Donald Trump.
Photo: Ethan Miller/Getty Images
Eight months ago Mitt Romney delivered a blistering speech assailing Donald Trump as a "phony" and a "fraud." This weekend the former Massachusetts governor will meet with the president-elect to mend fences and discuss a cabinet position, CNN reports.
According to one reporter, Romney "loyalists" think he would make a good secretary of State. But this is the same guy who called Russia "our number one geopolitical foe" in 2012 and was mocked for it. Would Trump betray his friends in Moscow by appointing Romney to lead the State Department? Would he offer Romney anything, given his love of grudges?
The day after Trump was elected, campaign staffer and former The Apprentice contestant Omarosa Manigault promised that Trump would not forget those who turned on him. "Let me just tell you, Mr. Trump has a long memory and we're keeping a list," she said. Is there any doubt that Romney is on that list?