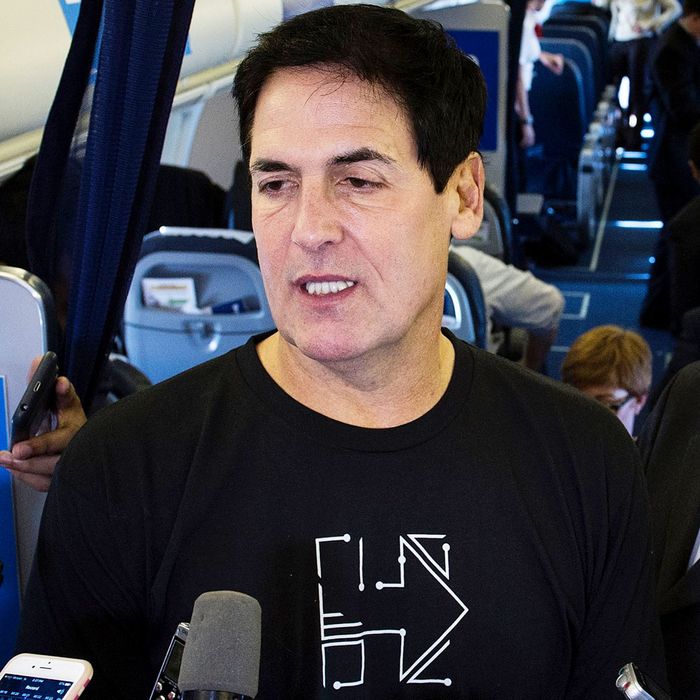 Marc Cuban's Mavs will no longer stay at Trump hotels.
The public response to Donald Trump's election by those associated with the NBA has ranged from cautious from apoplectic. LeBron James, who campaigned with Hillary Clinton in Ohio, posted an uplifting message on Instagram the day after the election imploring his fans to embrace "love and faith." Detroit Pistons head coach Stan Van gundy was far less diplomatic, calling the President-elect "brazenly racist and misogynistic." Golden State Warriors coach Steve Kerr and San Antonio Spurs coach Gregg Popovich have ripped Trump too. If there's anyone in the NBA enthusiastic about Trump's election, they're not saying so.
Now come news that three different teams are waging a boycott of Trump hotels when they travel to Chicago and New York City. According to ESPN, the Milwaukee Bucks, Memphis Grizzlies and Dallas Mavericks will no longer stay at Trump branded properties when playing the Bulls, Knicks and Nets. A fourth team, ESPN reports, will cut ties with Trump properties after this season.
Two of the three boycotting teams are owned by prominent Clinton supporters. Bucks owner Marc Lasry is a hedge fund billionaire whose Avenue Capital Group hired Chelsea Clinton in 2006. In the 2016 campaign, Lasry found himself on the list of Clinton's Hillblazers, the name given to those who've "contributed and/or raised $100,000 or more" for Clinton.
Mavericks owner Marc Cuban was an outspoken Clinton supporter and a Trump troll during the campaign. The billionaire, who called Trump the biggest "jagoff" in the world over the summer, issued a surprisingly supportive response to Trump's election last Wednesday. In a tweet, he said, "We all need to give President-Elect Trump a chance." His team will not be extending that same courtesy, choosing instead to reject Trump Hotels like a bunch of Dikembe Mutombos.