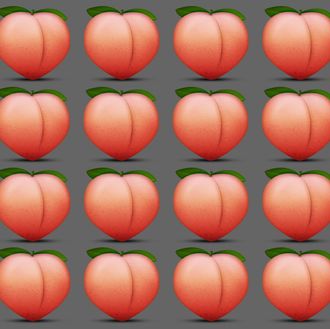 Yesterday, Apple rolled out the first beta version of iOS 10.2. (If you're not a developer or somebody who enjoys turning their phone into a corporate guinea pig, you can probably hold off on downloading until the official version comes out.) With the new OS, users get complete access to Unicode 9.0, which means a whole new suite of emoji, including an avocado and a series of new professions (astronaut, rock star, lawyer, artist) for both men and women. Unicode 9.0 also includes some artistic upgrades on the classic emoji you know and love.
Which, sadly, means the peach emoji will no longer look like a tiny, cartoon bum.
As usual, Emojipedia has an excellent rundown on what's new in the land of emoji. First up, no more copying and pasting ¯\_(ツ)_/¯ anytime you want to express your indifference. The shruggie now takes human form, in its own emoji.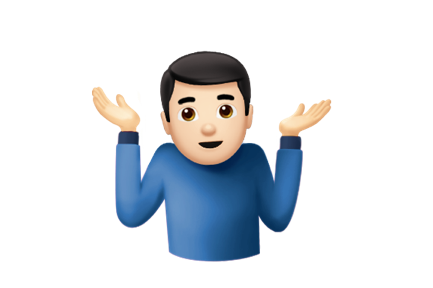 Deeply embarrassed for someone (or possibly for yourself)? The face-palm emoji is a nice new option in iOS 10.2. Also, it saves you from having to physically type *face palm* like all the cool kids on Gchat circa 2006.
The new operating system also supports more professional emoji, including a firefighter and a judge. Unlike in the past, every one of these now comes in male and female options, with multiple skin tones. Welcome to 2016; women can have the same emoji jobs as men now. (Be sure to pay them 77 cents on the emoji 💵 to keep things accurate.)
While this isn't technically a Harambe emoji, it's also not not a Harambe emoji. Unicode has labeled this one the Gorilla emoji, and you'll find it in the section with the other animals on your phone. But let's be real here, there's only one good use for this emoji and that is to memorialize Harambe.
And, finally, somebody tell Kim Kardashian West her preferred Snapchat emoji now just looks like a boring piece of totally non-sensual fruit. The peach emoji looks like, well, a peach. How ever will our sexts recover!