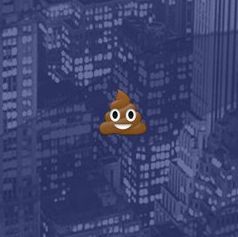 Donald Trump — who has a great website, the best website, so good at cyber — suffered a minor setback today when someone managed to place a smiling poop emoji smack-dab in the center of the site's banner. The emoji was first spotted shortly before 5 p.m. on the candidate's press release section (the same section that early today featured an enigmatic post titled "S.")
The poop may be gone, but its memory lives on.
Update: It appears that the emoji was the result of a URL trick, in which any string inserted into the URL appears in the banner.
https://www.donaldjtrump.com/press-releases/archive/[INSERT TEXT HERE]
For instance: