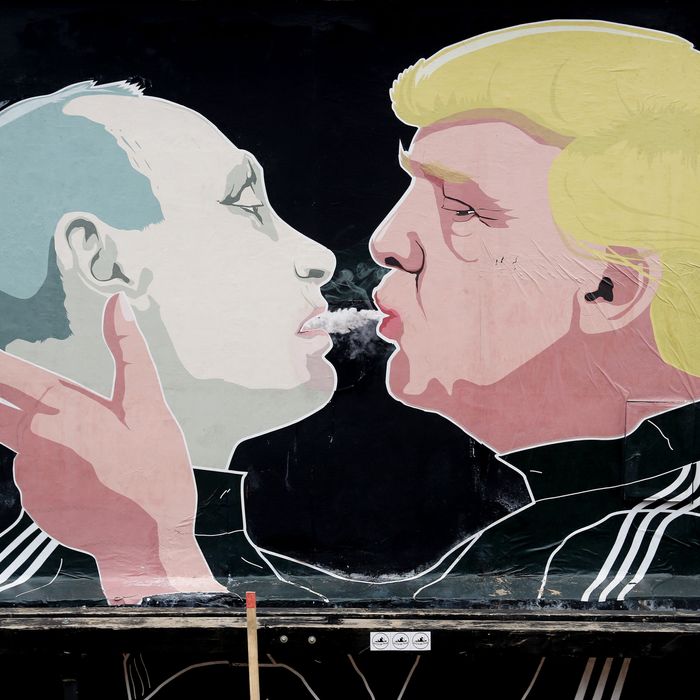 An artist's interpretation of improved U.S.-Russia relations.
Photo: Sean Gallup/Getty Images
Vladimir Putin said Wednesday that he and Donald Trump recently spoke on the phone and agreed that the relationship between Russia and the United States has to be "straightened out." Speaking at a foreign-policy conference in Moscow, the Russian president said that with Trump soon taking the White House, he believes a "chance will appear to smooth relations." What that means is unclear.
Putin also used the speech to insist that the degraded relationship between the two countries was "not our fault," which might sound odd coming from the guy whose government annexed Crimea, committed potential war crimes in Syria, and sought to influence the U.S. presidential election with a targeted hacking campaign. But in Putin's view it's not acts like these that have strained relations between the two countries, it's the unwillingness of the U.S. to accept them. When Trump takes office, there's no evidence that Putin is planning to stop making trouble — maybe he's just hoping the White House stops complaining about it.