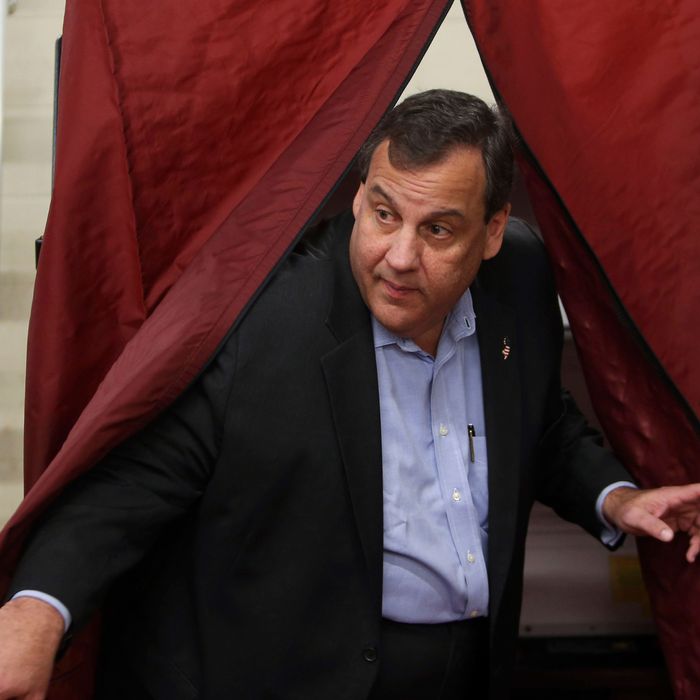 Well, there's always 2020.
Photo: Bob Karp/The Daily Record via AP
A man who once believed that he might be the president, or at least vice-president, went to the polls Tuesday to vote for a ticket without his name on it. The New Jersey Advance reports that New Jersey governor Chris Christie arrived "under the cover of darkness" to his station, pulling up shortly after 6 a.m., when the polls opened.
"I always vote in the morning," he told a reporter, when asked why he didn't announce his voting trip on his public schedule, or alert the media, as he had apparently done in the past. He added, when asked again about his schedule, that he wanted to vote with his son, who had to get to work.
The governor is heading up Trump's transition team, though he has reportedly distanced himself from the campaign in recent days, after two of his former allies were convicted in the Bridgegate scheme. Christie did not confirm with reporters whether he voted for Trump, or if he felt a pang thinking about Rudy Giuliani as Trump's attorney general, or if he silently cursed himself for sitting out 2012 or for giving Obama that hug.