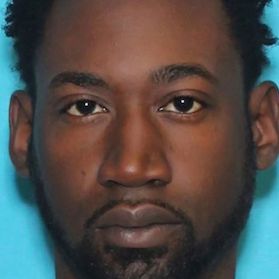 The alleged shooter, Otis Tyrone McKane.
Photo: AP
The suspect in the killing of a San Antonio detective on Sunday apologized to the officer's family and blamed an ongoing custody battle for the shooting.
Otis Tyrone McKane was apprehended by SWAT without incident on Monday while driving with an unnamed woman and a 2-year-old child. In another bizarre turn, it now appears that McKane got married the morning after the shooting when a manhunt was already under way.
McKane seemed eager to talk when confronted by reporters while being escorted from the police station on Monday and confirmed his role in the murder, blaming "society not allowing me to see my son."
"I lashed out at somebody who didn't deserve it," he explained. "I've been through several custody battles and I was upset at the situation I was in."
When asked if he had anything to say to the slain officer's family, McKane said only, "I'm sorry."
It has also emerged that the day after the murder and hours before he would be apprehended, McKane obtained a marriage license at the Bexar County Clerk's Office, where a judge then officially married him and an unnamed woman.
On Sunday, Detective Benjamin Marconi, 50, was writing out a ticket in his squad car during a routine traffic stop just outside of police headquarters when a man believed to be McKane pulled up behind him, approached the driver's-side window, and shot Marconi twice in the head.