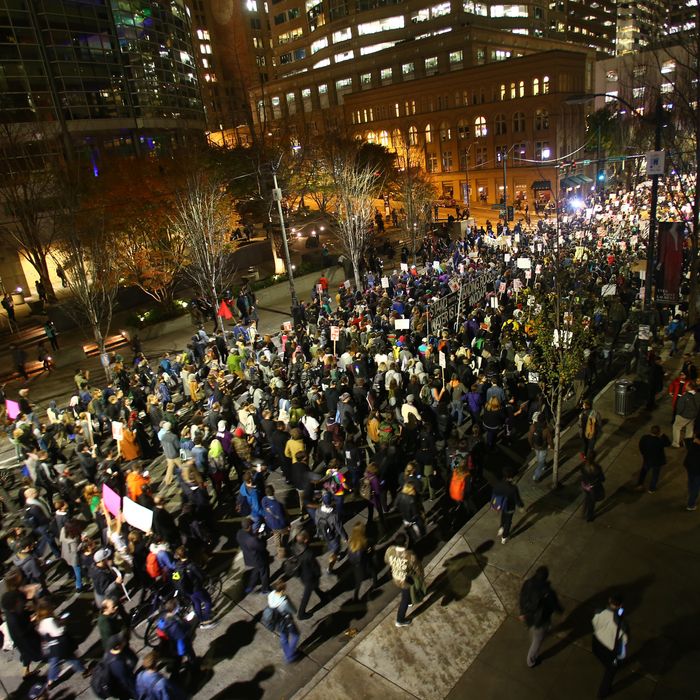 The shooting occurred near protests in downtown Seattle.
Photo: Karen Ducey/Getty Images
Police are reporting to the scene of a shooting near a protest against President-elect Donald Trump in Seattle. Authorities have not released many details, but it appears that at least five people have been injured and the gunman is still at large. Two of the victims reportedly suffered life-threatening injuries.
Gunfire rang out at 7 p.m. at Third Avenue and Pike Street in downtown Seattle as protesters marched nearby.
While the shooter's motivation remains unknown, authorities do not believe it was related to the protests.
We will continue to update this post.