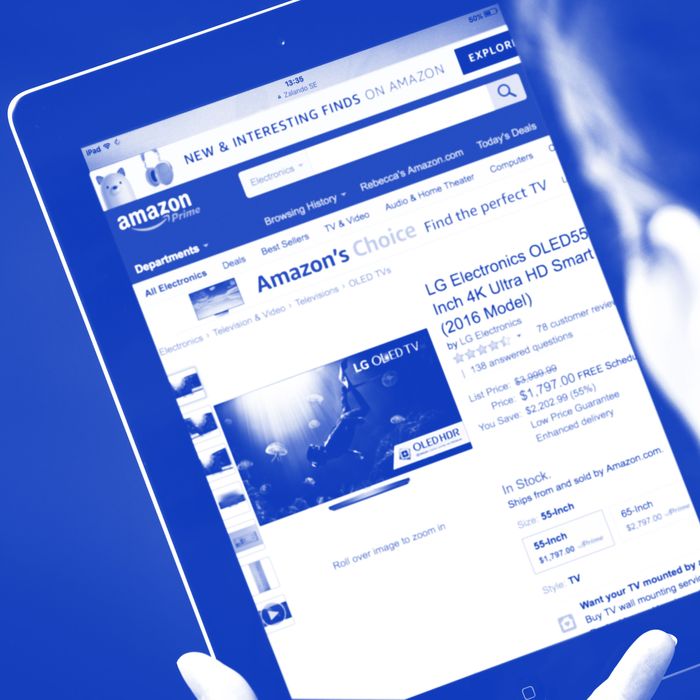 Photo: Jaap Arriens/NurPhoto
If you want to get in on Black Friday sales, you don't need to shove in, cheek to jowl, among the folks at your local big box for a shot at bargain electronics. Shopping online on Black Friday still nets you solid savings on consumer tech, and you can do it while slowly grazing through a fridge full of leftovers. Here's some of my picks.
Cheap Treats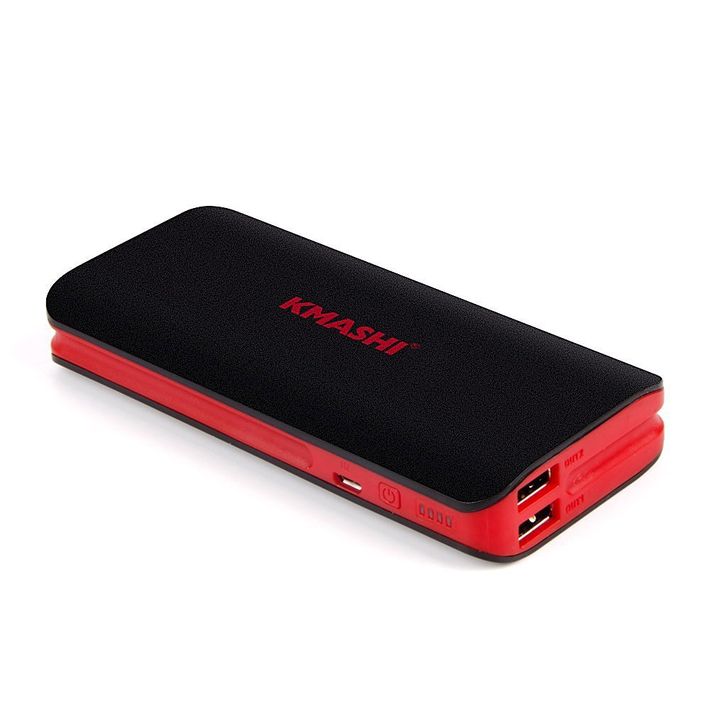 KMASHI 10,000 mAh External Battery Power Bank for $11.89
One of the smarter things I've done this year is to start carrying around a large external battery pack. While cell phones are getting better about squeezing in enough battery power to last a full day, many premium models still struggle with constant usage from morning to evening. These larger external packs are meant to give you multiple charges on your phone (or Kindle or tablet or anything than can be charged via USB) without the constant recharging required by those lipstick-size battery packs you can buy at the gas station. KMASHI makes good batteries, and a 10,000 mAH battery should be able to completely recharge your standard iPhone 7 at least four times, plus get you very close to full on a fifth charge-up. For 12 bucks (down from their usual price of $39), the peace of mind of carrying a bunch of extra juice in your bag is a no-brainer.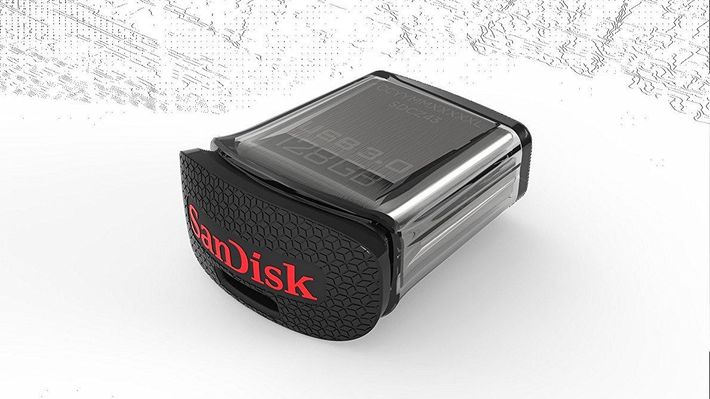 SanDisk 128 Gigabyte USB Drive for $22.99
With the price of solid-state hard drives continuing to plummet, you can now get an absurd amount of storage for the price of a decent dinner. There's a lot you can do with 128 gigs of bargain storage. Unless you've got a ton of movies or games on your laptop, you can back up everything you have on this. Thanks to USB 3.0 and its 150-megabytes-per-second transfer speed, you could also just use this as an extremely cheap semi-permanent secondary hard drive for storing large files. Or just never worry about having enough room to cart that PowerPoint presentation to a meeting ever again. For 23 bucks, go nuts.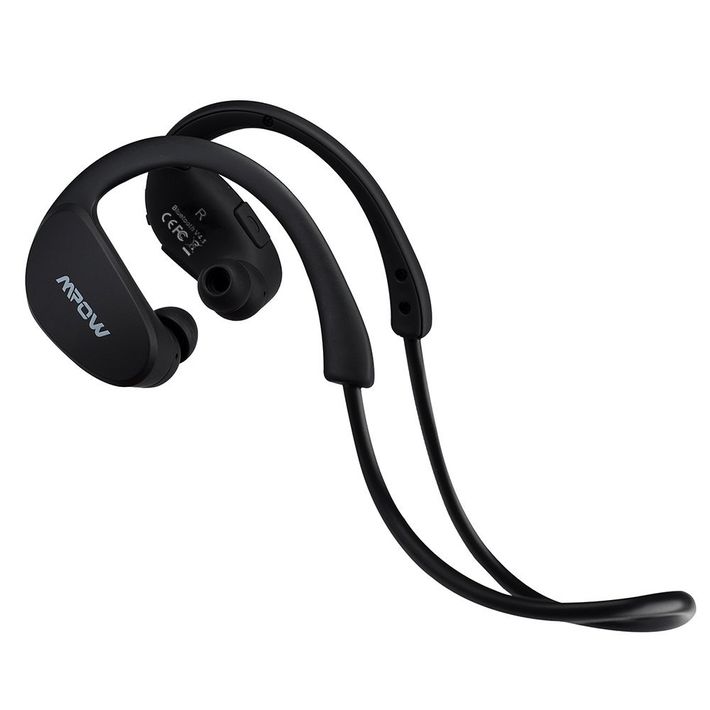 Mpow Cheetah Bluetooth Sweatproof Headphones for $22
You can spent a lot on wireless workout headphones, but I'm always a fan of finding cheap options and buying a couple rather than putting all my eggs in one basket. The Mpow Cheetahs have solid sound, stay put in your ears, and will keep working no matter how much of a Sweaty Betty you may be (not something you can say for headphones that cost five times as much). Even if you have a nicer pair, these are a good backup plan to keep in your gym bag or by your front door.
Mid-Range Deals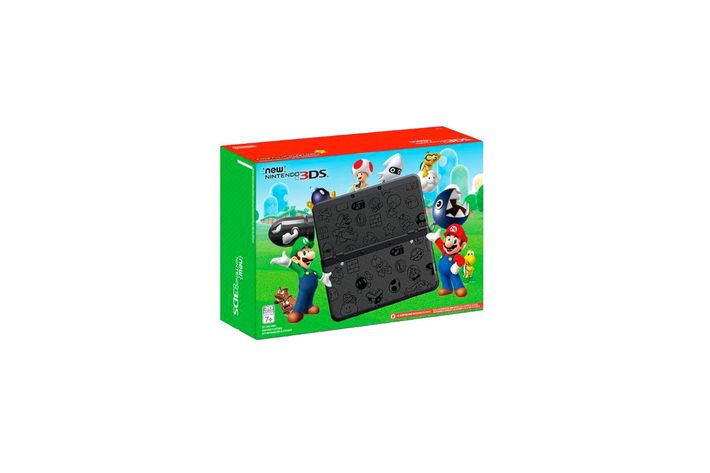 Nintendo 3DS Handheld Console for $99
Nintendo is pretty tightfisted when it comes to price drops on their hardware (the Wii U, for instance, despite weak sales, is seeing no price drop this holiday season). So the handheld 3DS hitting its cheapest price ever is something to take note of. The game library is deep (particularly if you're fond of established Nintendo franchises or Japanese-style RPGS), the 3-D effect is cool (even if you'll end up turning it off a lot to save battery power and your eyeballs), and at this price, it's worth a grab, especially if you find yourself with a lot of downtime while on the move (or want to be the coolest parent and/or aunt and/or uncle ever). Some games to grab if you're getting this: The Legend of Zelda: Ocarina of Time 3D, Fire Emblem: Awakening, Shovel Knight, and Super Mario 3D Land.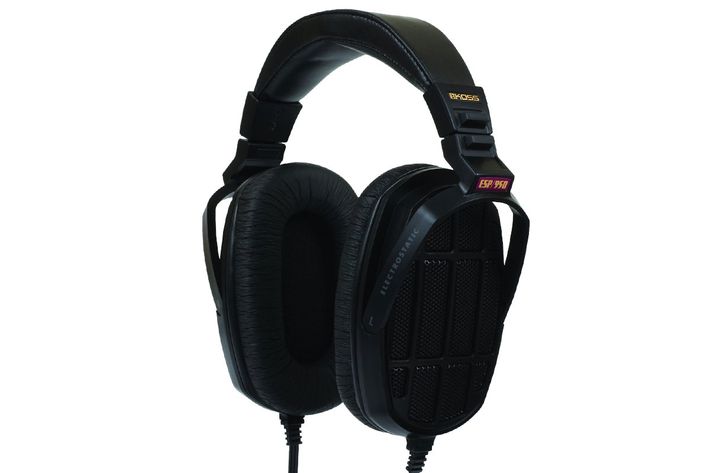 If you're down with wired headphones, these Sennheiser headphones are an incredible deal at $99 (down from their usual price of $199). The sound is sharp and particularly good at giving you a sense of space while listening, the over-the-ear headphones come with a closed back, which means that you get a nice seal against outside noise, and they come with a mic and remote so you can take phone calls while wearing them. A leatherette headband is a nice touch, as are the velour padded ear cups. Sennheiser has been turning out incredibly solid consumer headphones for a while now, and these are no exception.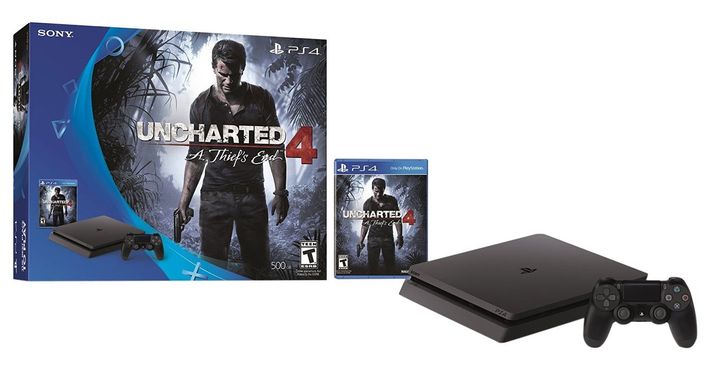 PlayStation 4 Slim Uncharted 4 Bundle for $249
With the PlayStation Pro entering the market, there's now even more downward pressure on the base PlayStation 4 price. Sony has clearly won the console wars for this generation, boasting a larger player base if you want to hop online and many, many more exclusive titles than competitors. One of best of those exclusive titles is Uncharted 4, a piece of pure escapist fun, as you run and gun along with fortune hunter Nathan Drake. The game features massive set pieces and beautiful landscapes that are still among the best graphics seen on the PS4 (or anywhere, really). The PS4 Slim is a solid bit of tech — smaller, quieter, and less of a power hog than the original PS4. If you've been waiting for console prices to dip down, this is a great option. (There's also a Black Friday deal on a second PS4 controller, well worth picking up as well.)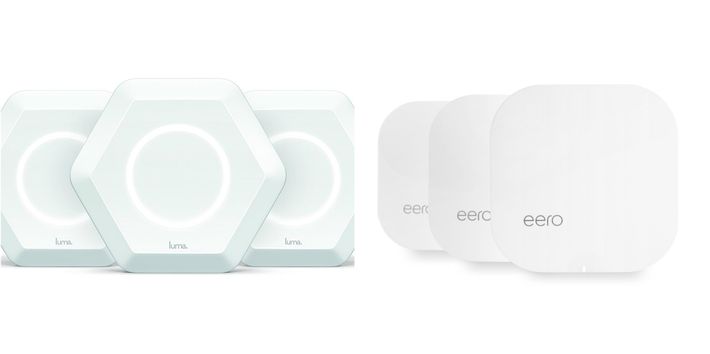 Luma Wi-Fi Router 3-Pack for $299 and Eero Wi-fi Router 3-Pack for $399
If you've been struggling to get Wi-Fi to go everywhere in your house, or just want to get rid of nagging dead zones, a mesh network Wi-Fi router is for you. Spread these through your home, and you'll be able to get strong Wi-Fi on every floor and in every nook and cranny. Luma and Eero have both been on the forefront of mesh network routers, and with Google about to release their own competing versions, both are slashing prices by $100 per three-pack of their Wi-Fi routers for Black Friday. Eero is slightly more expensive but easier to set up, while the Luma allows you some control over who sees what in your network — helpful if you've got a household with kids and don't want them looking at some of the darker corners of the internet.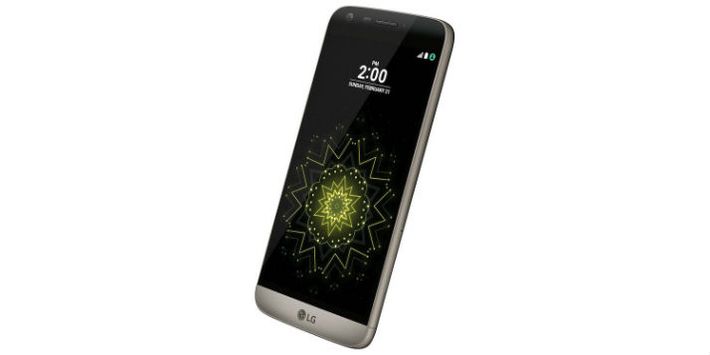 LG G5 Unlocked Smartphone for $399
If you've been looking around at mid-range cell phones and have been disappointed by what you're seeing, this deal on the LG G5 smartphone is for you. LG runs a relatively lightweight version of Android (compared to the heavy skins of Samsung phones), and the G5 is still less than a year old and full of premium features, including dual rear cameras, a solid aluminium body, a snappy processor, and high-quality screen. You can also replace the battery, meaning you can carry an extra with you if you're going to be out and about for a long time. Down from its usual price of $650, the LG G5, at $399, is the most phone for the least amount of money right now.
High-end Bargains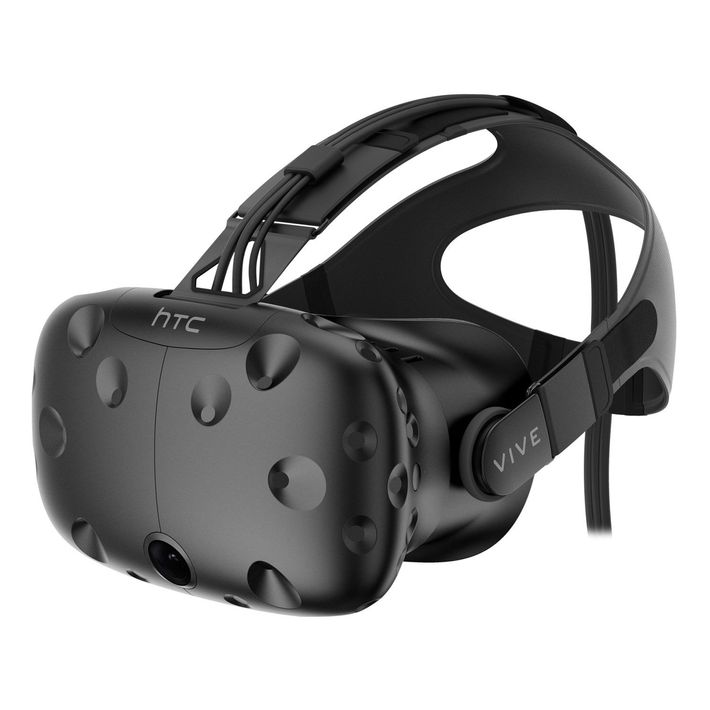 HTC Vive Virtual-Reality Headset for $699
If you're going to take the full-on plunge into VR, the HTC Vive is the way to go, especially with $100 knocked off its usual price of $799. Its room-scale virtual reality, which lets you walk around in a virtual world, is by far the best experience you can have in VR right now, and the games on offer are shaping up to be the equal of what the Oculus Rift offers. You're still going to need a somewhat beefy PC, but prices on pre-built PCs ready for VR are dropping quickly (and, in this case, are priced below what it would cost you to build the same setup from scratch). With no hardware refreshes for the Oculus Rift or the Vive on the horizon, this may be the lowest we see the Vive priced for a while, so if you've been considering jumping in, this is the time to do so.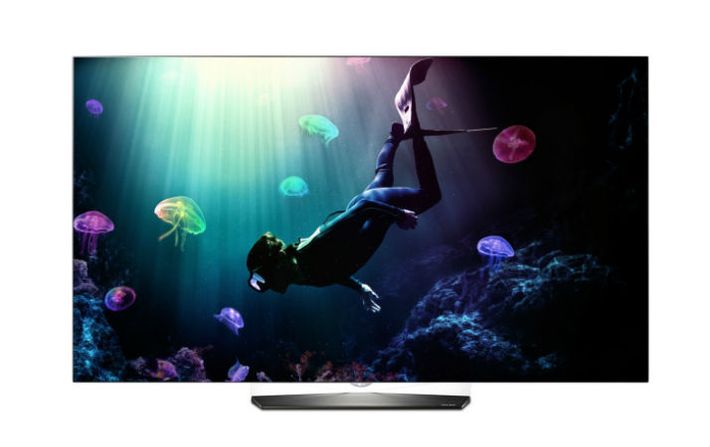 LG 55-Inch OLED 55B6P TV for $1,799
A TV that costs as much as the monthly rent for a one-bedroom apartment in an outer-borough may not seem like much of a bargain. Here's why it's included: LG's OLED TVs are by far the best TVs being made right now, and usually cost at least $2,499. Even at $1,799, you're still handing over a chunk of change for a TV, but seeing an OLED versus a traditional LED or LCD screen in person (which I highly recommend doing if you have the chance) was the first time I really could see the promise of 4K televisions. Colors look tremendously better, especially darker colors that tend to smudge together on non-OLED screens, and the contrast gains make everything seem extra-vibrant, like you've nibbled on just the tiniest bit of mushrooms. This means everything you watch will look better, whether you're watching a rerun on cable or a movie on a 4K UHD disc. It can still be tricky to find 4K content out there, but that will be changing rapidly. This is a great deal for a TV that will continue to have one of the best-looking screens for years to come; it'll be early in the next decade, at least, before any new tech comes on the market that will look better than OLED TVs.
Head's up: If you buy stuff through our links, New York may earn a commission. That said, we don't recommend anything we wouldn't buy for ourselves.