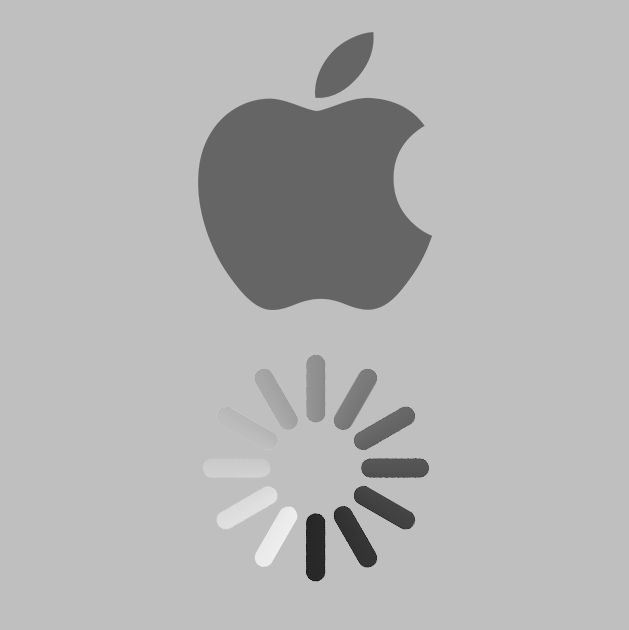 One of the most recognizable sounds on the planet is going away. The chime that rings out whenever your MacBook or iMac (or PowerBook or Power Mac or Quadra) restarts, letting everyone around you know, "Yes, I own an Apple computer," is on its way out, after nearly two decades defining the Mac experience. New MacBooks, as was announced at an event last week, automatically boot up when their lid is opened — and do it so quickly that the start-up sound has been removed from the system.
Jim Reekes, the man who created the sound while working at Apple, isn't surprised. "Apple has been adrift for a few years," he told me on the phone yesterday. Part of the reason, he asserted, was because of Apple's push to replace traditional computers with tablets like the iPad Pro. "I caught a comment from Tim Cook the other day that made it very clear that he thinks your iPad Pro is so good you wouldn't need a PC," he recalled. Because tablets are always on, and "wake up" more than "boot up," having a start-up chime doesn't make much sense anymore.
Reekes developed the sound in the early '90s, during Apple's Steve Jobs–less era, when the company was producing dozens of different computer models. He came up with it because he hated the previous start-up sound, which he likened to a dentist's drill. "No one tasked me with this; I did it because I knew it needed to be fixed," he recalled. In fact, his colleagues thought the change was a bad idea. "So basically, I hacked it in when no one was looking … I sort of did a gambit there." The gambit paid off, with the chime eventually becoming so iconic that Apple obtained a rare audio trademark.
The chime was well-known not just because booting and rebooting your computer was more common in previous eras but because it is forever entwined in many people's minds with the experience of disrupting a meeting or class while trying to restart a computer. Reekes nonetheless stands by the chime: "My sound is not annoying," he argued. "It was very carefully designed to be the opposite of that. I knew it would be heard thousands of times, and all too often after the Mac had crashed. The sound was designed to be soothing after one had been annoyed."
Being the guy who created the Apple start-up sound is nice trivia, good for a free drink sometimes, but another of Reekes's audio creations will likely have a much longer legacy. Using an old Canon AE–1 camera, Reekes recorded the shutter sound that served as OS X's screenshot function — now best known as the sound that the camera makes when you take a picture in iOS. "If they don't know the Mac sound, they definitely know my camera sound. Now, that one I hear in the wild all the time."