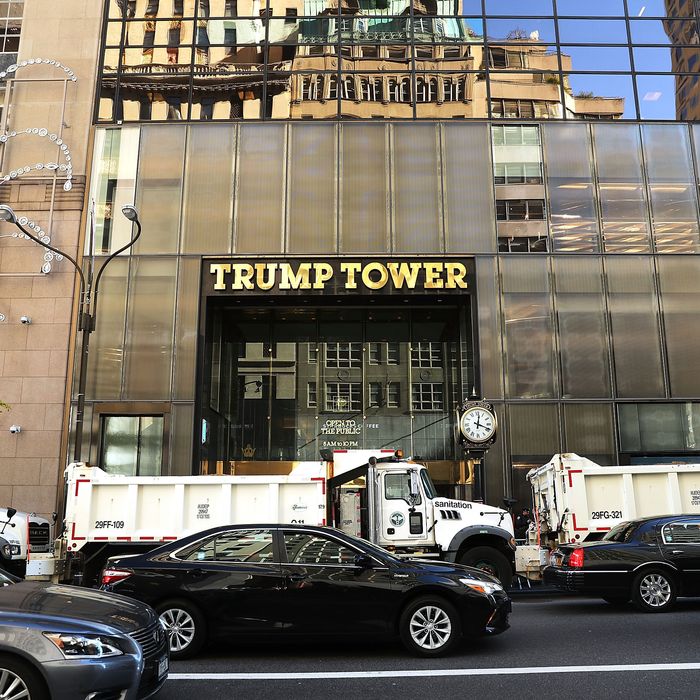 Photo: Spencer Platt/Getty Images
The NYPD and Secret Service installed a wall of concrete barriers around the perimeter of Trump Tower on Fifth Avenue today. The purpose of the wall is to keep out unwanted visitors, a NYPD spokesperson told Gothamist. "They stop vehicles from ramming into the location and blowing it up with explosives," the spokesperson said.
Asked if the Secret Service has plans to take similar measures at other Trump properties, a spokesperson said she could not provide information on protective operations.