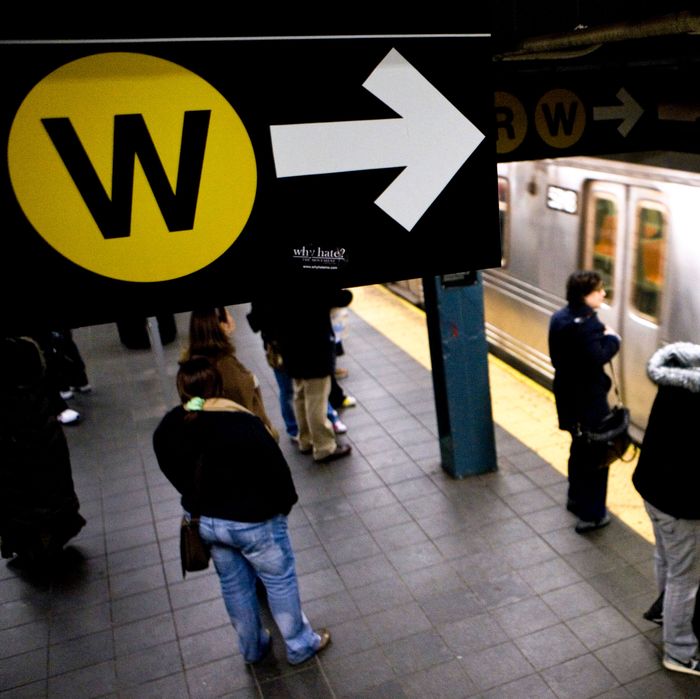 Welcome back.
Photo: RAMIN TALAIE/Bloomberg via Getty Images
The W train rides again on Monday from lower Manhattan to Astoria, Queens. It returns six years after the line was nixed for budget cuts, in 2010. The W's comeback means Astoria riders must also say good-bye to the Q, which will now terminate at 57th Street, until it's rerouted to run along Phase 1 of the new Second Avenue subway that will (fingers crossed) open at the end of the year.
No going back for a while now, because some fresh signs are already installed:
Straphangers are documenting the first ride since June 2010:
Some riders seem slightly thrown by this development:
But it does look as if the W train is fitting in nicely with the rest of the NYC subway system:
Although, it might be a little confused about the year:
Feel bad for the person who has to break the news that The Apprentice guy could become the next president.