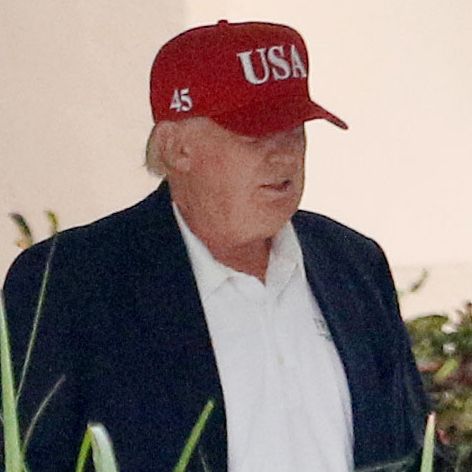 Merchandiser-in-chief. 
Photo: Joe Skipper/Reuters
Now that he's president-elect, Donald Trump can no longer be seen in that gauche "Make America Great Again" hat he wore as a candidate. So, over the weekend he debuted a more sophisticated and understated bright-red ball cap. Trump's new hat is simple, replacing the "MAGA" slogan with "USA." Stitched over the ear is a white "45," which could either be a nod to Trump's position as America's 45th president or a price tag when he inevitably starts hocking these to supporters.