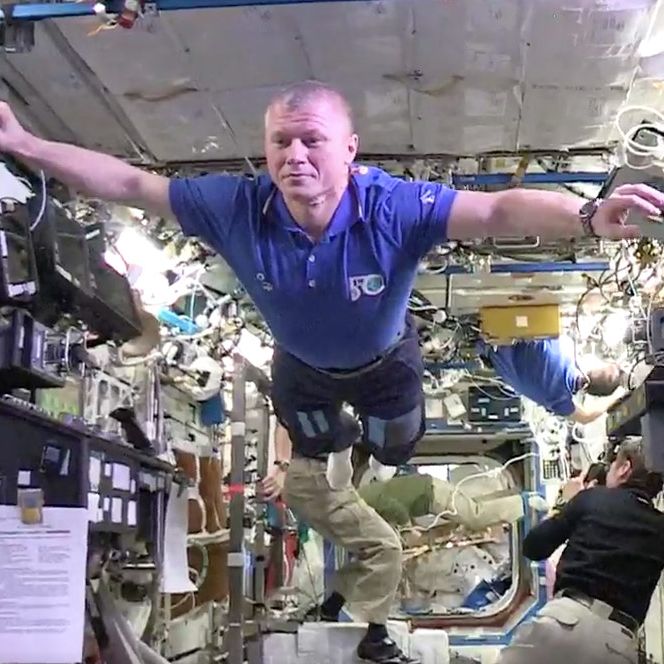 Astronauts on the International Space Station frozen during a Mannequin Challenge video.
Photo: Thom_astro/Twitter
A viral challenge started by, of course, teens and then co-opted by everyone from Hillary Clinton to Blac Chyna (mid-childbirth no less!), the Mannequin Challenge has finally been taken to the next level: outer space. European Space Agency astronaut Thomas Pesquet posted a video of himself and some colleagues on the International Space Station frozen in zero-gravity on Thursday. Considering I couldn't even get my family to sit still when we filmed our version on Christmas Eve here on Earth, I am extremely impressed by their form and commitment to the challenge.
The only thing the video is missing is music. But it doesn't really matter because in space no one can hear you scream … or play "Black Beatles."