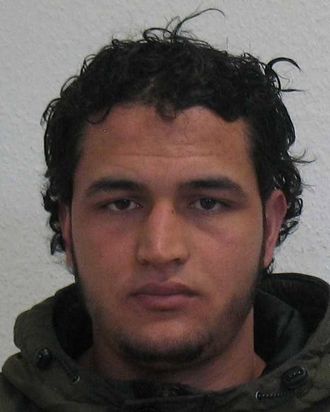 Berlin truck-attack suspect Anis Amri.
Photo: Bundeskriminalamt
The truck, loaded with 25 tons of steel beams, plowed straight into Berlin's Christmas market. It rammed through the crowd, turning the festive scene into one of destruction and horror. A Europe-wide manhunt continues for the suspect, identified as a Tunisian asylum seeker, after an earlier arrest turned out to be a dead end.

At least 12 people died in the rampage, including the original driver of the truck, a Polish citizen identified as 37-year-old Lukasz Urban, whom authorities said did not steer the semi-trailer truck into the public plaza. Instead, police believe he was the first victim of a deliberate attack: His vehicle was likely stolen, while he was shot and stabbed and left for dead in the cabin of his truck.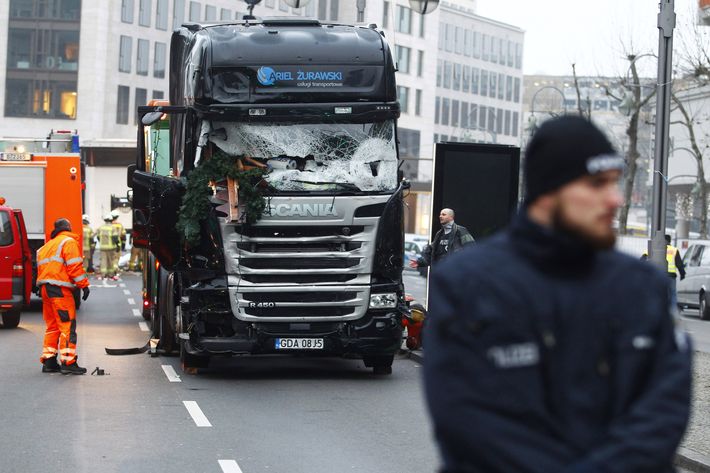 Another 48 people were injured, 18 of them seriously, in what German Chancellor Angela Merkel said the country had to assume "was a terror attack." It was one that echoed the Bastille Day rampage in Nice, and the much-smaller-scale Ohio State University attack last month.
German police are now looking for a male asylum seeker with Tunisian papers, according to the Washington Post. Authorities released a photo of the suspect, whom they named as 23-year-old Anis Amri. An official said investigators found the man's "leave to remain" papers in the truck's cabin.
Amri was reportedly known to police for potential terrorist ties and had been under surveillance before going underground last month, reports CBS News. He also was implicated in an alleged physical assault, but he disappeared before he could be charged. Officials caution that Amri is likely armed, and dangerous. There is a 100,000 Euro reward for information.
Before Amri's name surfaced, ISIS claimed responsibility for the violence, saying a "solider of the Islamic State" carried out the slaughter in the Christmas market. The announcement was made via the Amaq News Agency, the terror network's wire service.
Shortly after the alleged attack, police arrested a man less than two miles from the scene. Authorities interrogated him, but late Tuesday released him because of insufficient evidence to tie him to the rampage. He had been identified as a 23-year-old Pakistani asylum seeker, who arrived in Germany and registered with authorities some time during the last year. Police quickly began questioning whether they had the right man: The person in custody denied all involvement, and cops found no traces of his DNA or his blood in the truck; he also had no blood splatter on him, which would be unlikely given that the driver's side and passenger's areas were covered in it, reports The Guardian. Police could also not find a weapon or evidence of gunpowder on his skin — which he'd likely have, since the driver had been shot. The chief of the federal criminal police office, Holger Münch, said Tuesday, "We need to work on the assumption that an armed perpetrator is still on the loose."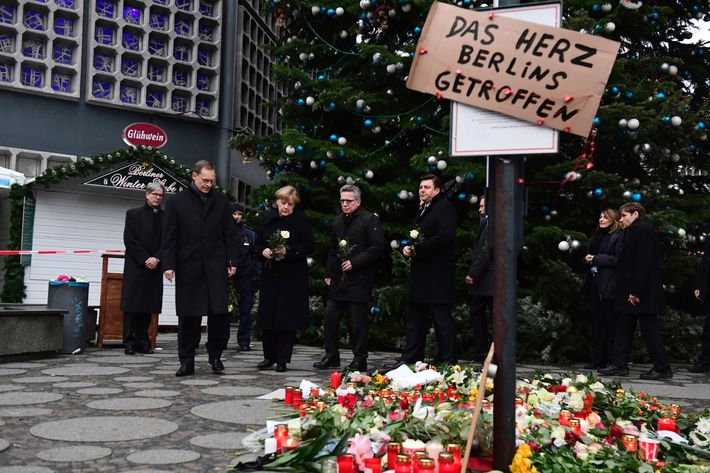 Though the suspect's identity is now in question, Merkel acknowledged the possibility that the perpetrator might have been a migrant or refugee, saying it would be "particularly hard to bear for all of us if it was confirmed that a person committed this crime who asked for protection and asylum." Political critics, especially those on the right or far-right, have criticized Merkel for what some perceive as an overly generous policy toward refugees. (Germany received more than 1 million asylum seekers in the last year alone.) Political tensions are already high, with the far-right Alternative for Germany Party gaining strength. Its leaders were quick to blame Merkel after the truck plowed through the crowd, even though authorities have yet to officially classify this as an act of terror.
Violent incidents involving some asylum seekers — from the mass sexual assaults in Cologne on New Year's to the 27-year-old Syrian refugee who blew himself up at a music festival this summer, injuring more than a dozen — have put the country on edge about immigration and immigrants. Couple that with the rising tide of nationalist sentiment across the Western world, and this deadly attack in Berlin will only make the situation more fraught.
This post has been updated throughout.