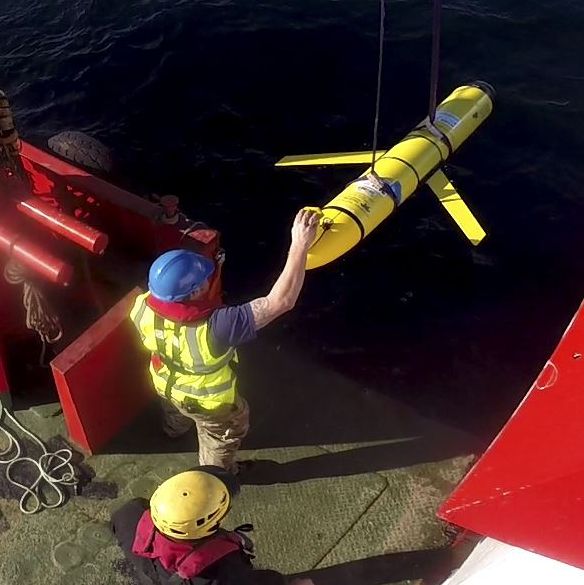 Photo: Cmdr. Santiago Carrizosa/U.S. Navy
The U.S. underwater drone stolen in broad daylight by a Chinese Navy ship has been returned to its rightful owner. The same Chinese ship that snatched the drone out of the water late last week returned it Tuesday, rendezvousing with the USS Mustin in the South China Sea to make the handoff.
On Saturday, China pledged to return the drone after determining that it was not being used for espionage. A statement from the Chinese Ministry of Defense said the transfer was made after "friendly consultations" with the U.S.
The Pentagon was decidedly less chipper about the whole thing. In its own statement, it reaffirmed its "freedom of navigation" and vowed to continue "to fly, sail, and operate in the South China Sea wherever international law allows." It also sent guided-missile destroyer to pick up the drone, which was initially lost by a survey ship. Not so subtle.
Donald Trump chimed in over the weekend after China announced it would return the drone, tweeting:
That tweet annoyed Beijing. A spokeswoman for the nation's foreign ministry said, "We don't like the word steal. That's totally inaccurate." Then, an op-ed published by a state-run newspaper said if Trump "treats China after assuming office in the same way as in his tweets, China will not exercise restraint."