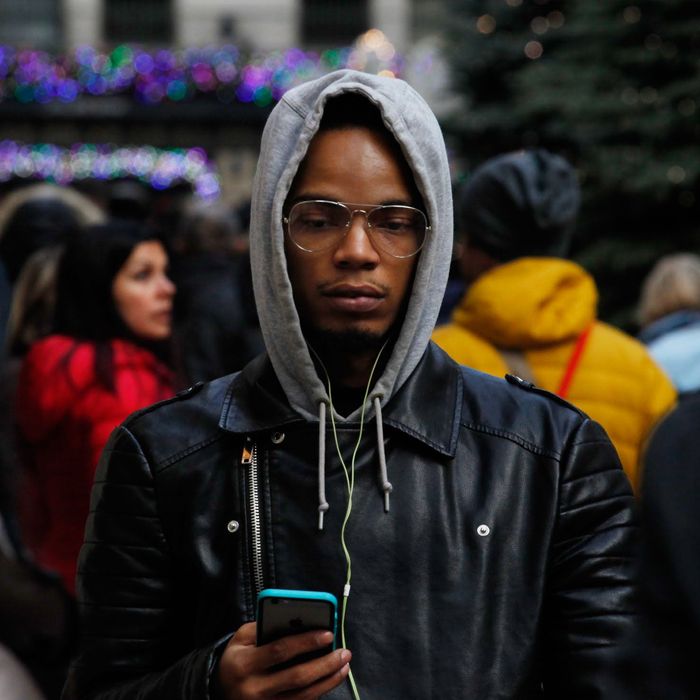 Ugh. Just, ugh.
Photo: Konstantin Sergeyev
The first deep chill of the season is about to descend on New York, as cold air from Canada blasts in at the tail end of the week. The wind chill is going to give Friday a bitter kick. Temperatures this weekend will be about ten degrees below normal, just cracking 30 degrees during the day and, at night, dipping into the 20s and even the teens in parts of the tri-state area.
Winds will begin whipping up Thursday afternoon, and intensify overnight, so Friday's gusts will be between 25 and 30 miles per hour, maybe even approaching 40 mph. That's going to put that "real feel" temperature at or below freezing.
Here's the good news for the weekend: The winds will start to die down after Saturday. The bad: The chilly air mass isn't budging, so it's still going to feel a lot like January. A possibility exists for some precipitation Sunday into Monday, creating a "wintry mix," which will probably end up being a few flurries tossed in with cold, gross rain.
And there's more. Another brutal Arctic burst of cold air will follow this one in the middle of next week, and highs might not even crack 30 degrees. Sure, it is December, but this cold is atypical. As New York Metro Weather explains, a ridge (which usually brings warmer air) is developing over Alaska, which "helps to dislodge cold air which is typically bottled up in the Arctic regions." That's basically a preseason polar vortex, which doesn't sound great for the planet, but at least has the silver lining of possibly thinning the ranks of the SantaCon hoards.