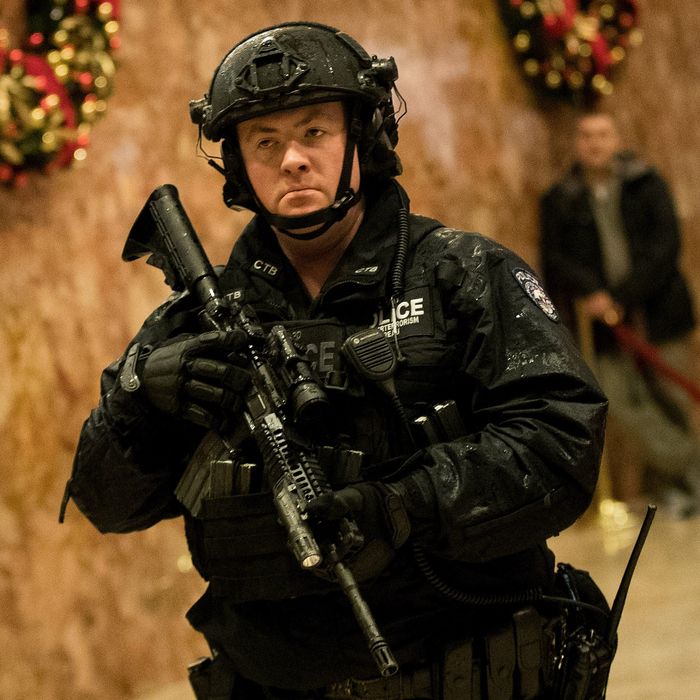 Christmas in New York.
Photo: Drew Angerer/Getty Images
Mayor Bill de Blasio has sent the federal government a bill for protecting Donald Trump. The $35 million invoice covers two and a half months, from Election Day to the inauguration, and comes out to about $470,000 a day. That's less than half of the $1 million a day CNN previously reported.
De Blasio said Monday he sent a letter to President Obama asking for the reimbursement. "We will be continuing very aggressively in the next few days — calls and meetings with members of the Obama administration and Congress — to nail down the reimbursements for the time between November 8 and January 20," the mayor said. "That will be the responsibility of the current administration."
It's unclear how much the cost of protecting the president-elect and his family will drop once he moves into the White House. But with Melania and Barron Trump planning to remain in midtown and the president-elect planning to visit them frequently at Trump Tower, it's not likely to fall much.