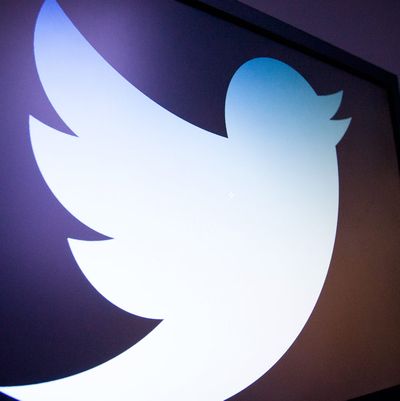 Bye bye birdie.
Photo: Bloomberg/Getty Images
Want to start 2017 off better than 2016? Our humble suggestion: Delete everything! This week we'll go through how to ditch almost every aspect of your online life, from Facebook to Instagram to Gmail. Today: how to flee the service most beloved by President-elect Trump.
Why to Get Gone:
All the good and funny stuff that comes out of Twitter (e.g., Money the Deer or bottle-flipping) is allowed to exist for up to ten seconds before being digested by the Meme Industrial Complex. Twitter tacitly allows vicious harassment to occur on the site — including from sociopathic cretins who publicly dox citizens in Middle Eastern countries where crimes like sodomy or blasphemy are punishable by death — but is mainly focused on livestreaming NFL games to tiny audiences, destroying Vine, and continuing to insist "Moments" is something people want. Tweetstorms. "Actually" tweets. @realdonaldtrump.
What You'll Miss:
The calming numbness of the CONTENT STREAM. Some good jokes. Breaking news (though you can use a good Twitter list to keep up even without an account). The ability to avoid human contact. A place to performatively shame whatever brand or celebrity said something stupid.
What You Won't Miss:
Watching people performatively shame whatever brand or celebrity said something stupid.
How to Quit:
While logged in on your desktop, go to https://twitter.com/settings/account (or click your profile picture in the right, and select "Settings."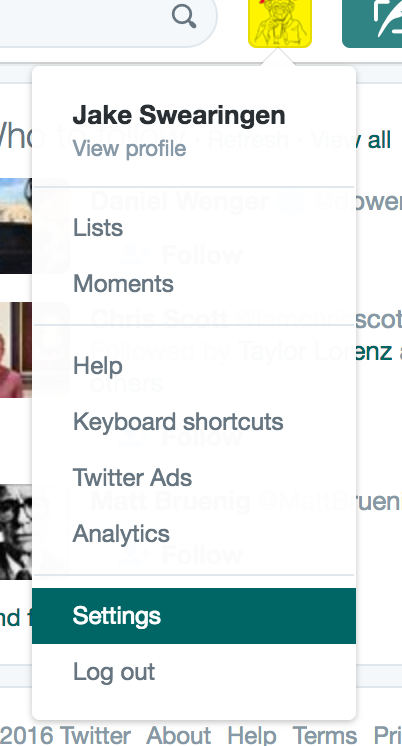 If, for some reason, you decide that you want to keep a record of everything you've ever said on Twitter, you can download an archive of all your precious tweets. In Settings, request your archive and Twitter will email you a zip file.

After that, scroll to the bottom of your page and find "Deactivate my account."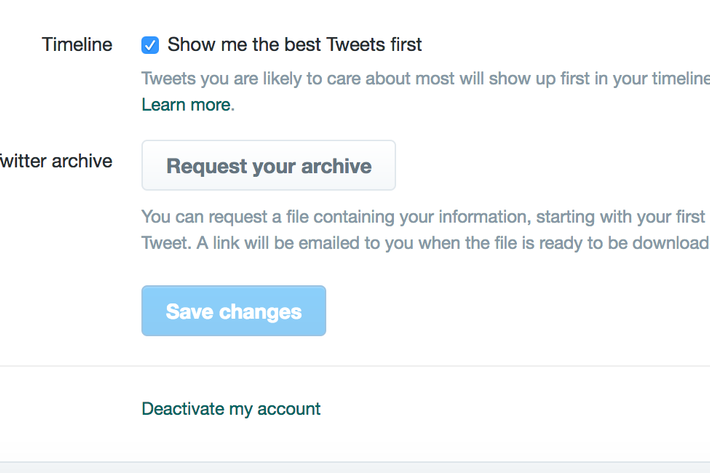 If you have a regular account, Twitter will hold onto your user data and all your tweets for 30 days, meaning you'll have about a month to reverse your decision and get your account back. If you have a verified account, you'll get an entire year. Also, some of your tweets will remain indexed by Google, though, eventually they'll be removed, too.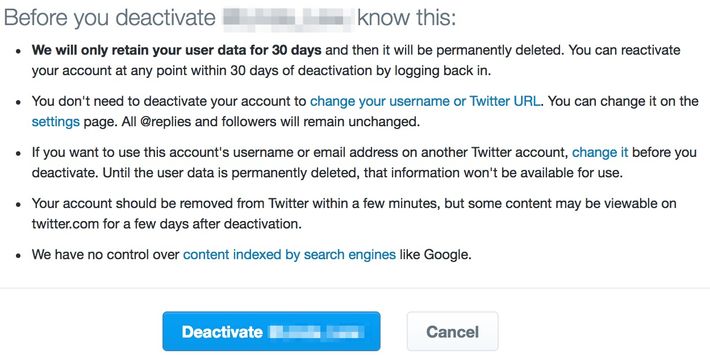 Delete the Twitter app off your phone. Get rid of Tweetdeck. Accept that there will be some weird jokes that you will no longer get. That is okay. That is good.
Get ready for a much better 2017.