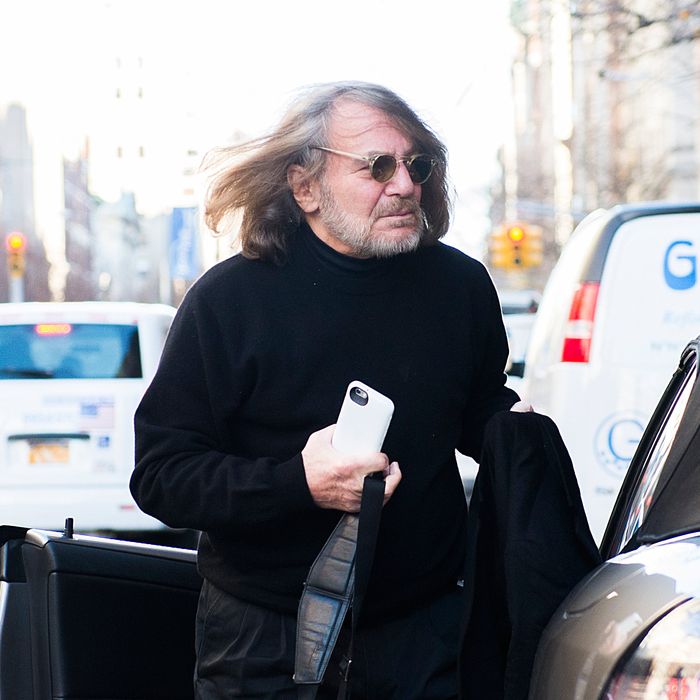 Memento mori.
Photo: Joe Marino/NY Daily News via Getty Images
Donald Trump's well-coiffed personal doctor is not worried about the health of the president-elect, because if he dies, he'll just be replaced.
"If something happens to him, then it happens to him," Harold Bornstein said in an interview with Stat News. "It's like all the rest of us, no? That's why we have a vice president and a speaker of the House and a whole line of people. They can just keep dying."
In the lengthy interview with the medical news site, Bornstein revealed the abuse he's taken since he was outed as the doctor who channeled Trump's over-the-top locution and asserted that he would be the "healthiest individual ever elected to the presidency." One woman yelled at him on the street, saying, "You're Donald Trump's doctor. I hope he dies!"
In the interview, Bornstein sought to shed the wack-job-in-a-lab-coat image that's stuck since he became part of the presidential campaign. But instead, he revealed that his business card says "dottore molto famoso," Italian for "very famous doctor"; he has a naked-doll doorstop in his office; and he never once thought about Trump's advanced age making him the oldest incoming president ever. He also revealed some questionable opinions regarding age and gender.
Bornstein said that Trump isn't "an old man the way my grandfather was an old man;" meanwhile, of Clinton, he said: "She's an old lady. She's an old lady. It's funny, isn't it?"
The rest of the interview is about Bornstein's life (Anne Bancroft is former patient) and his distaste for Obamacare. It's not the kind of thing you'd ask a reporter not to publish and then threaten him over. And yet, there's this:
But five days after STAT's visit to his office, in phone calls and text messages, Bornstein said he was angry and did not want the article or any photographs of him to be published.

"I happen to have known the Sulzbergers for 50 years," Bornstein said in the second conversation, referring to the family that helms the New York Times. "I'm going to make sure you don't ever work again if you do this."
He and Trump were made for each other.