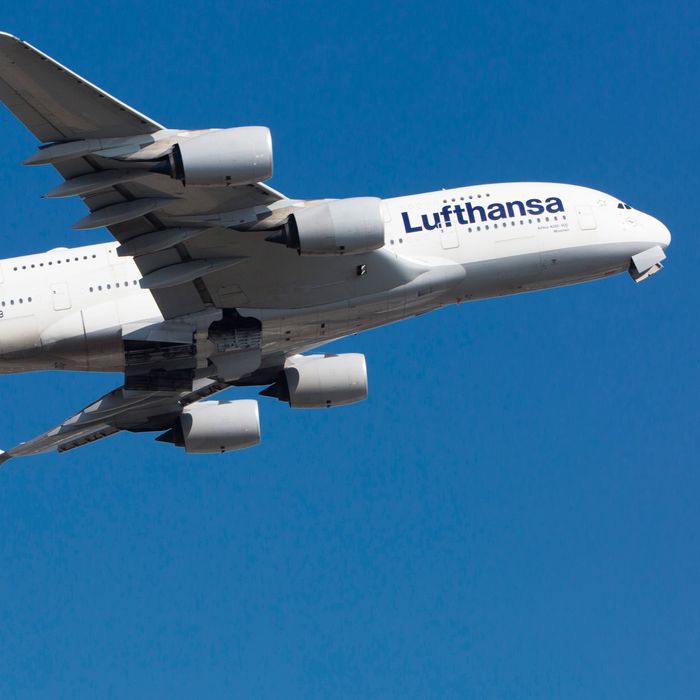 This double-decker A380 is the same model of jet that was diverted.
Photo: Martin Leissl/Bloomberg via Getty Images
A Lufthansa flight from Texas to Germany was forced to make an emergency landing at New York's John F. Kennedy Airport on Monday night after authorities received what they described as a "credible threat" that there was a bomb onboard.
Flight 441 left Houston in the afternoon bound for Frankfurt, but by 8:30 p.m., passengers were being escorted off the plane onto the tarmac at JFK, where the Airbus 380 jumbo jet had been parked well apart from the airport and other aircraft. All 530 passengers and crew safely deplaned; then they were searched.
According to the Port Authority, threats were received by telephone to Lufthansa's corporate office in Cologne that there was a bomb on the plane after it was already in the air.
The NYPD's bomb squad, along with explosive-sniffing dogs, searched the plane, and gave the all-clear early Tuesday morning.
This post has been updated throughout.