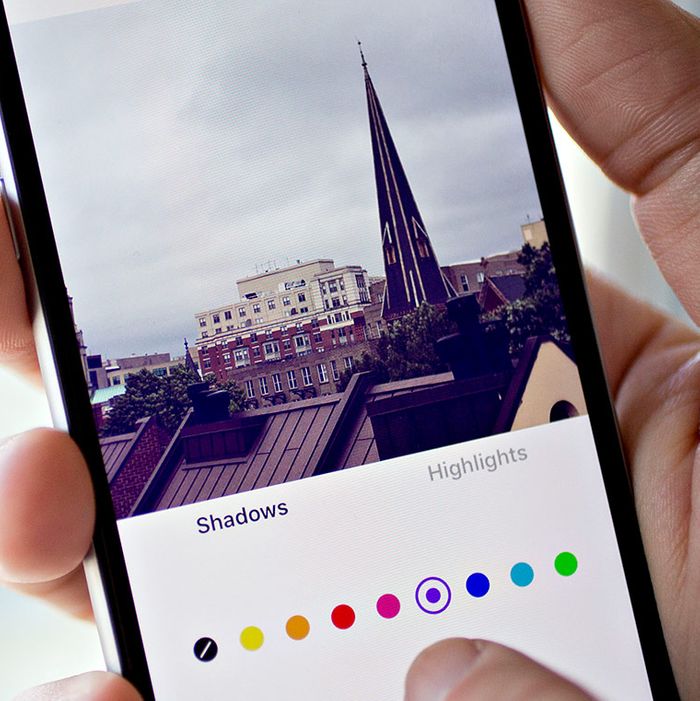 Never choose a filter again.
Photo: Bloomberg/Getty Images
Want to start 2017 off better than 2016? Our humble suggestion: Delete everything! This week we'll go through how to ditch almost every aspect of your online life, from Twitter to Facebook to Gmail. Today: Never again have to look at what a good time your friends are having by axing Instagram.
Why to Get Gone:
Some of the biggest Instagrammers can spend thousands of dollars for their casual lifestyle shots, warping the brains of teenagers everywhere. (Though really all the teenagers use Snapchat or Musical.ly anyways.) Perpetuates that feeling that every moment has to be beautiful and special, or you are just living a trash-can life. Causes that weird anxiety when you see something and think, I should really Instagram this. #GoalDigger. #Landscape. #Meme.
What You'll Miss:
When people you kinda sorta know are at a party. When people you kinda sorta know wear a really nice outfit. When people you kinda sorta know are having a decent hair day. When people you kinda sorta know eat at Le Coucou (or anywhere where you drop a month's rent on the tasting menu). When people you kinda sorta know cook anything at home that photographs well. The occasional well-framed and interesting photograph.
What You Won't:
Sitting at home at 11 p.m. thumbing through Instagram instead of doing what God intended, which is watching old episodes of Law and Order.
How to Quit:
To be fair, you've probably uploaded a good amount of good photos to Instagram, and you might like to keep them. Instagram itself doesn't give you a way to easily download everything you uploaded, so you're going to have to turn to third-party apps.
On desktop, 4K Strogram works across every platform and gets high marks. It can take a while depending on your download speed, but you'll get every photo and video you've ever uploaded to Instagram. If you want to download everything onto your phone, Instasave is generally regarded as the best app to use for both iOS and Android.
Okay! So you've got all your selfies and pictures of skylines downloaded safely. How do you delete your Instagram? Of course, since it's primarily a mobile app, you can just uninstall it from your phone. But as someone who's uninstalled and reinstalled Instagram a couple of times, don't do half-measures.
Like its parent company Facebook, Instagram offers the opportunity to either deactivate or permanently delete your account. Deactivation means you can come back if you change your mind; deletion means everything you've posted (and all the comments you left) will disappear from the service.
To deactivate, click the "Profile" button in the top right-hand corner on either your mobile or desktop app. (It's the little icon that looks like a person at the far right here.)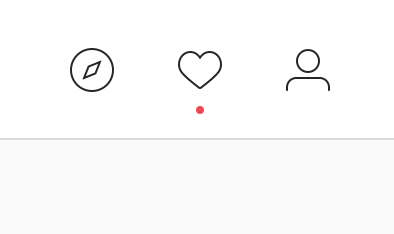 Once you've clicked it, press the "Edit Profile" button. Once you're there, scroll to the bottom of the page and hit "Temporarily disable my account."

Once there, Instagram will require you to explain why you want to leave (it's just like a super-fun breakup!) and then ask you to reenter your password one more time. Do that, and your account is disabled.

If you want to really go all the way, head to https://www.instagram.com/accounts/remove/request/permanent/. Again, Instagram will ask for a reason as to why you're choosing to end things, and gamely try to offer up the option of temporarily disabling your account instead.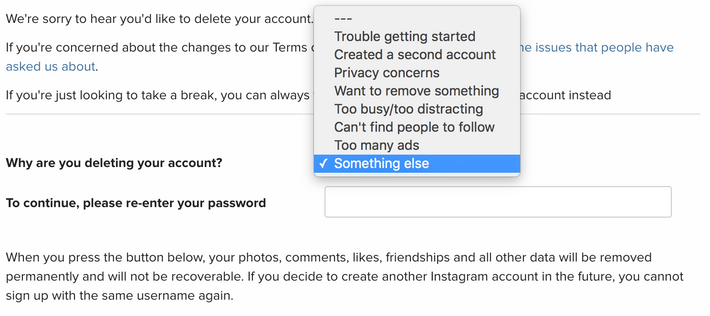 Reenter your password one more time, and that's it! You're done with Instagram. Go watch a sunset or attend a birthday party and realize it's very pleasant even if you don't get 17 likes on it.