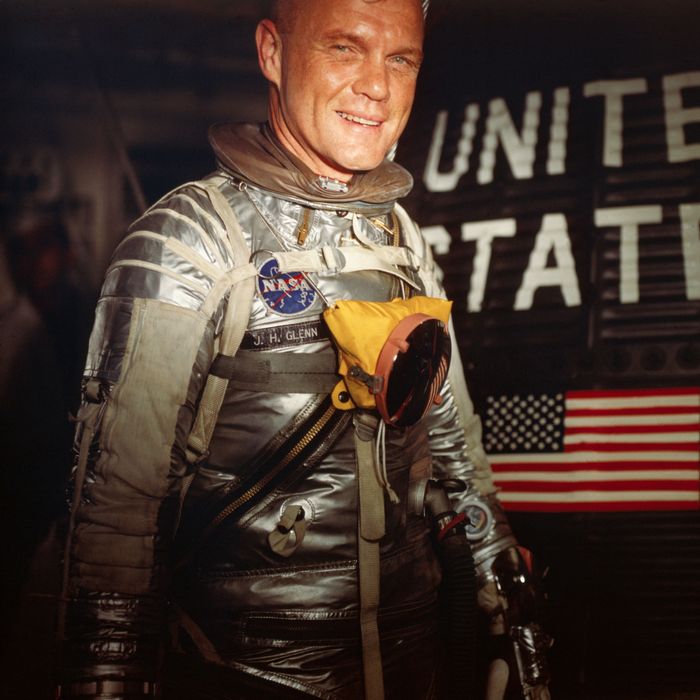 Lt. Col. John H. Glenn Jr. enters his Mercury 7 for a test.
Photo: Bettmann/Getty Images
Astronaut and former Ohio senator John Glenn has died at 95. Glenn, a decorated combat pilot, was a member of NASA's first astronaut class, the Mercury 7, and the first American to orbit the earth in 1962. He later served as a U.S. Democratic senator from Ohio for more than two decades, from 1974 to 1999.
Glenn had been hospitalized for more than a week, according to reports Wednesday; his cause of death has not been released.