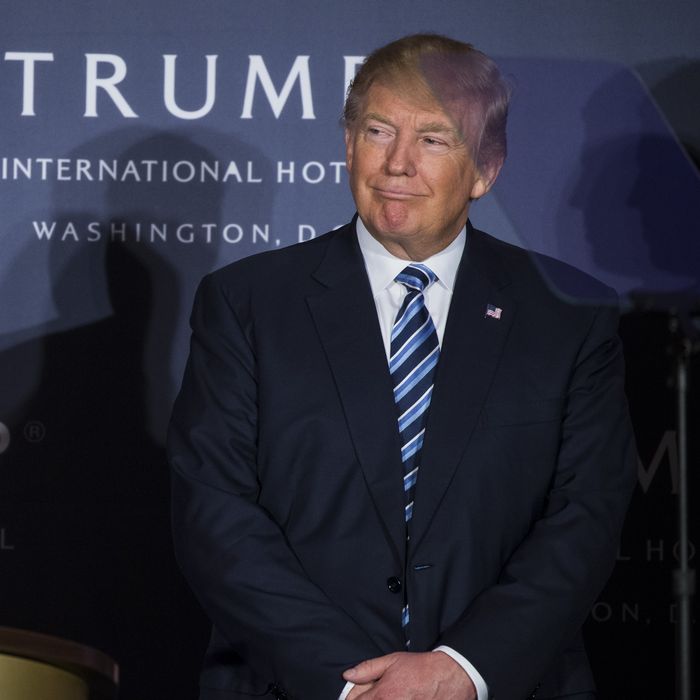 Trouble.
Photo: Anadolu Agency/Getty Images
The respected political journalist Julia Ioffe's tenure at Politico has come to an end after she posted an unfortunate — and straight-up vulgar — tweet about Donald Trump and his daughter Ivanka. Ioffe was already wrapping up her time as a contributor to Politico and moving to a new job at The Atlantic when she posted the ill-advised tweet, but now Politico is accelerating the process, bringing her contract to a premature close.
Ioffe, who also contributes a column to Foreign Policy, had a decidedly "adult" reaction to the news that Ivanka would be taking an office in an area of the White House traditionally reserved for the First Lady. She wrote:
Though she did delete the tweet, and (eventually) apologize, for Politico, the R-rated outburst was too much to bear.
The political news organization promptly ended Ioffe's contract, sending a textbook strongly worded letter — which of course leaked — from editor-in-chief John Harris and editor Carrie Budoff Brown to its employees:
Ioffe has long been a favorite target of the less-reputable segments of Trump supporters — if you have a high tolerance for poorly Photoshopped, stomach-churning anti-Semitic memes, just give her name a Google image search.
Since Ioffe was already on her way out at Politico the censure doesn't really count as a firing, per se. And so far, at least, Ioffe's new employers have struck a more tolerant tone:
And it seems Ioffe was prepared for this. Here's her pinned tweet from July 8: