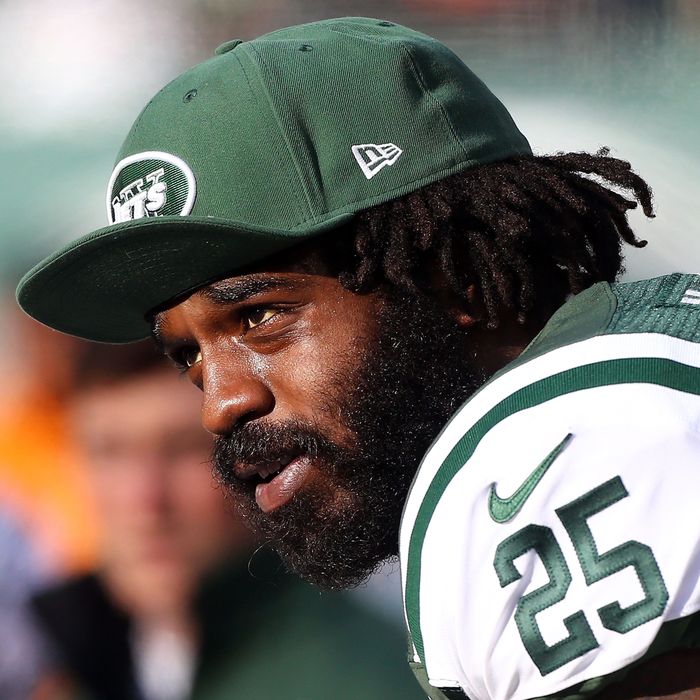 Joe McKnight #25 of the New York Jets looks on against the San Diego Chargers at MetLife Stadium on December 23, 2012, in East Rutherford, New Jersey.
Photo: Jim McIsaac/Getty Images
Last Thursday, outside New Orleans, Louisiana, 54-year-old Ronald Gasser fired three shots at 28-year-old former NFL player Joe McKnight. McKnight had approached Gasser's passenger-side window in the midst of an argument over a road-rage incident. The shots killed McKnight. Gasser was released from police custody after the shooting. He was charged Monday with one count of manslaughter in McKnight's death.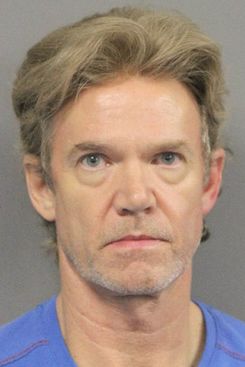 Detailing the charges Tuesday, Jefferson Parish Sheriff Newell Normand defended the decision to wait several days before charging Gasser, saying law enforcement needed to gather more evidence and witness testimony before prosecutors acted. At least one witness initially fabricated his testimony to police, claiming Gasser, who is white, had pulled McKnight, who was black, from his car and said he'd voted for Donald Trump. Normand said police had conducted at least 160 interviews and contacted about 70 businesses to try to get surveillance video, reports the New Orleans Times-Picayune. Normand also addressed outcry over a possibly racially motivated attack. "This is not about race," he said. "Not a single witness said there was one racial slur uttered."
Gasser admitted to shooting McKnight and submitted to hours of questioning by police. He had reportedly claimed a "stand your ground" defense, a law that is on the books in Louisiana (and other states) that gives individuals the right to use lethal force for self-defense without first attempting to retreat. Normand conceded that it was likely Gasser would use this defense with prosecutors.
Jefferson Parish officials detailed Tuesday the apparent road-rage clash that prompted the deadly face-off between Gasser and McKnight. According to police, McKnight, driving his stepfather's SUV, cut off Gasser on a roadway outside New Orleans. Gasser "set out after" McKnight, per police, and the two went back and forth, shouting at each other and swerving in and out of traffic. Then, they both hit a red light, where McKnight reportedly got out of his car and approached Gasser's vehicle, allegedly leaning in at eye level at the passenger-side window. Gasser pulled out his gun, stowed in his console, and shot McKnight. McKnight, who was not armed, did have a gun in the vehicle — it belonged to his stepfather — which was found later. "This is not racial," Normand said. "What we had were two adult males engaged in unacceptable behavior who did not know how to deal in conflict resolution."
McKnight, who played three seasons with the New York Jets, was honored with a moment of silence at the team's Monday-night game against the Indianapolis Colts.