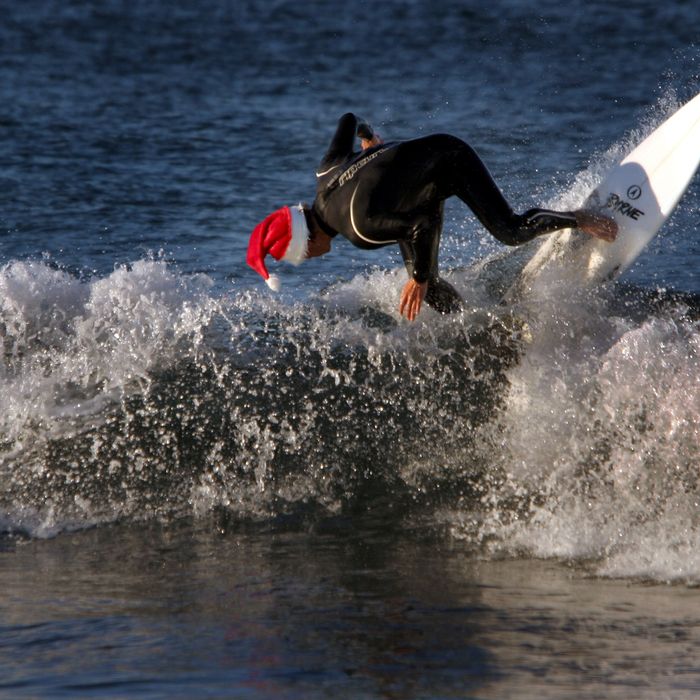 Santa in a few days.
Photo: Al Seib/LA Times via Getty Images
Temperatures at the North Pole are expected to surge in coming days, approaching the melting point of 32 degrees on Thursday and registering a full 50 degrees warmer than normal. The warming in Santa's neighborhood can be attributed, at least in part, to a monster storm off Greenland that is expected to be the equivalent of a category-three hurricane, the Washington Post reports.
But even without the storm it would be sweltering in the Arctic, which has just finished up an abnormally warm autumn season, including a November that was 18 degrees warmer than usual. Part of the reason for the warmer air is the lack of ice. Arctic sea ice is at record lows, and it was so low in November that one expert described it as a "black swan event." Another predicted ice-free summers in the Arctic.
It's probably isn't going to cheer anyone up to note that the same thing happened in the Arctic last year.