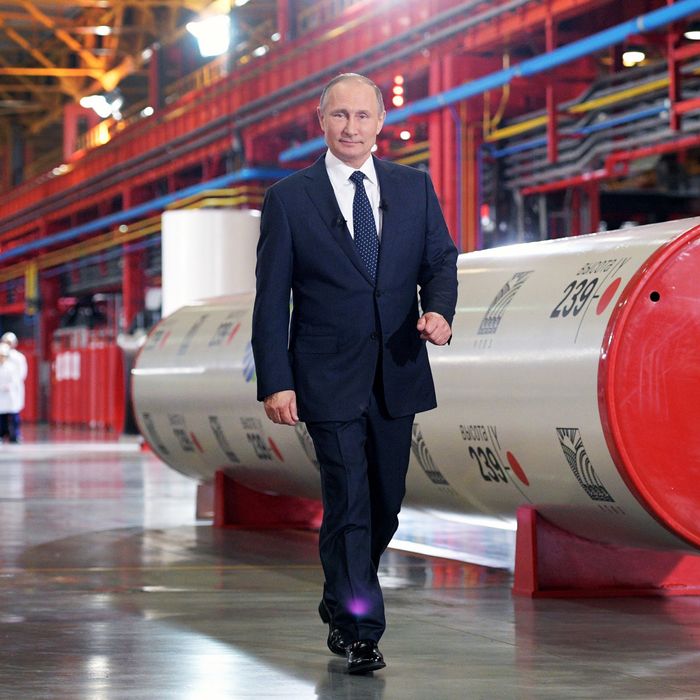 They love to watch him strut.
Photo: Alexey Druzhinin/AFP/Getty Images
When Americans were asked their opinion of Vladimir Putin in July of 2014, Republicans hated the guy more than Democrats did. The Russian president's net favorability (the percentage who view him favorably minus the percentage who view him unfavorably) was -66 among Republicans three summers ago. Now that number is -10.
As you can see, the opinion of Putin among Democrats has gone in the opposite direction, and the same goes for perceptions of Russia by members of America's dominant political parties.
As Vox points out, with a -10 net favorability among GOP members, the Russian president is far better liked by them than either Hillary Clinton (-77) or Barack Obama (-64).