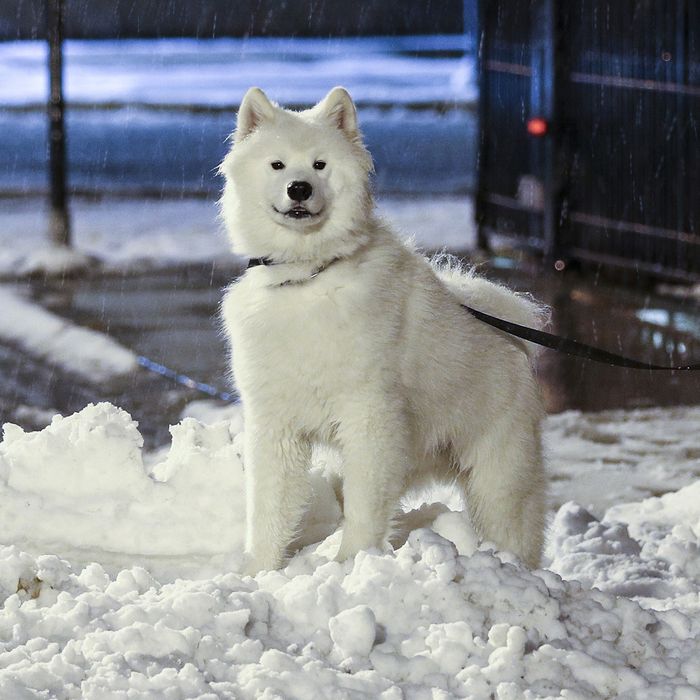 Snow falls in the streets of Chicago on December 11, 2016.
Photo: Anadolu Agency/Getty Images
Parts of Michigan tallied about between ten and 11 inches of snow. Chicago's Midway Airport recorded seven inches. Southern Vermont braced for up to a foot, as a winter storm finished up its trek across the northern United States, crippling travel and making for a lousy Monday in parts of the Northeast.
The worst of any snow should wrap up Monday, but even-more-brutal cold winter is following on its heels, thanks to the usual culprit — a polar vortex. Icy Arctic air will plunge temperatures 20 to 30 degrees below normal in parts of the northern plains, says the National Weather Service. The Dakotas to Chicago, Illinois, will get some of the worst of it: Highs will be in the single digits – or might not even crack zero.
The East Coast won't be spared. Highs will only be in the 20s Thursday and Friday, with possible lows in the teens. That's also about 20 degrees below average for this time of year around New York.
The top half of the United States could survive the freezing cold only to get knocked out again by another winter storm, possibly developing out West mid-to-late week, says the Weather Channel. This system could also push cross country, dumping snow, sleet, ice, and rain all the way to the mid-Atlantic. Right now, it's looking to be a bit too warm in the New York area for snow, but it's still a week away.